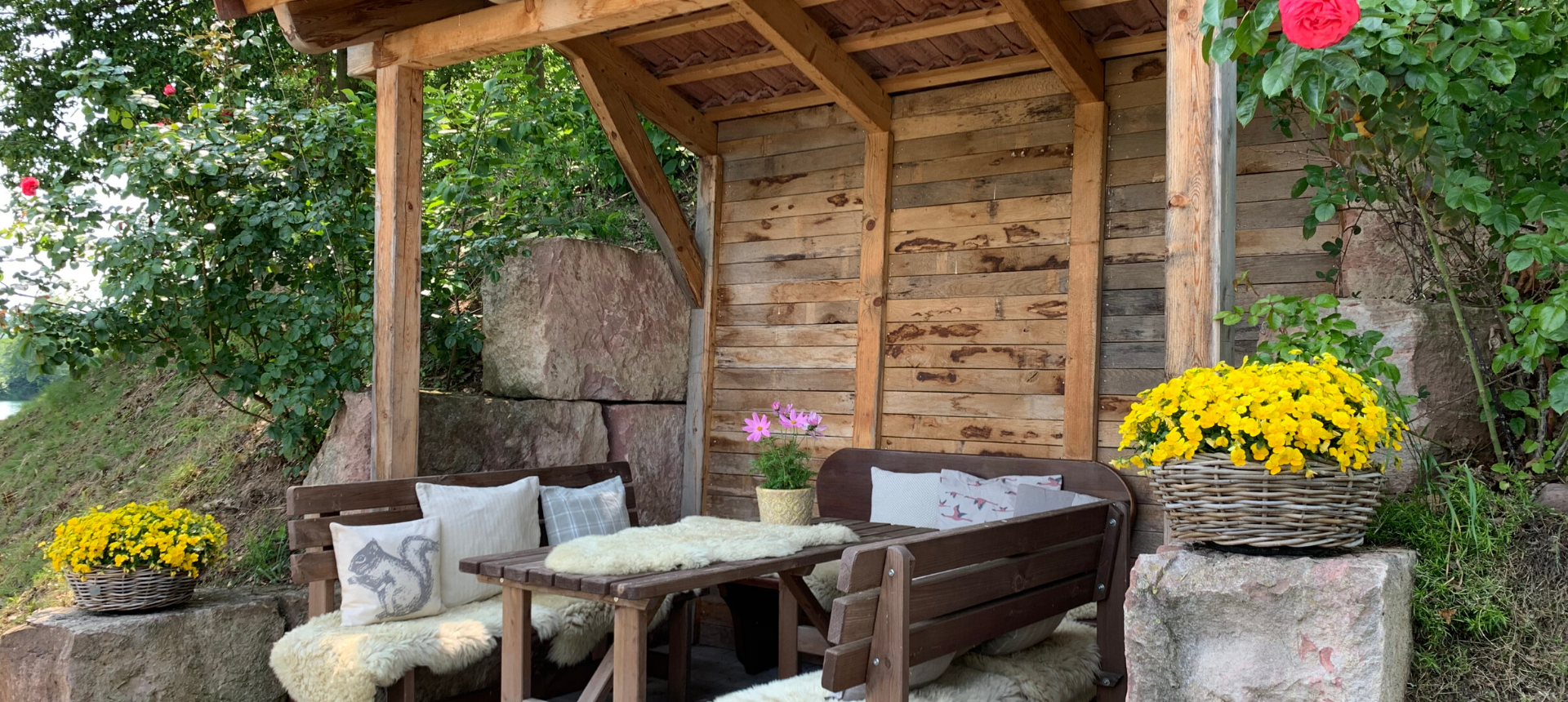 Village Compass & FAQs (Frequently Asked Questions):
A
DOCTORS
Medical Center Thomas & Dr. Julia Linke
Grimmstrasse 13, Niedernberg, Tel .: 06028-8181
Dentist Susanne Heuler
Hauptstrasse 102, Niedernberg, Tel .: 06028-5955
Veterinarian Anette Koll
Hauptstrasse 99, Niedernberg, Tel .: 06028-996733
In urgent cases, we are happy to call a doctor at the hotel for you. Please contact the reception on telephone number "9".
ADAPTER
International socket adapters are available from our reception.
ALLERGY ROOM
We have suitable rooms with the appropriate equipment. Look forward to allergy-free bed linen and parquet or laminate.
DIRECTIONS
You will find a detailed description of how to get there here .
EXPRESSION
We are happy to print out your documents for you. It is best to send your document in a PDF, JPG or PNG format to mail@seehotel-niedernberg.de. The cost is 30 cents per page.
EXCURSION POSSIBILITIES
we present to you under the tab Leisure time and surroundings. Furthermore, the reception is at your disposal 24 hours a day.
B
BABY BEDS
We are happy to provide you with a cot for your youngest family members. The price is € 15 per night and bed.
BABY-SITTER
you can have the reception organized.
BATHROOMS
and slippers as well as bath towels for the beach club & the vital oasis are available at the hotel reception.
SWIMWEAR
for women and men can be purchased at reception. We don't have anything for children in our range, but our partners are not far away and look forward to a visit.
BANKS & ATMs
Raiffeisen Bank Niedernberg, Hauptstrasse 51
Savings bank Niedernberg, Rosenstrasse 1
Postbank Niedernberg, North Ring 69
BANQUET DREAMS
We have different banquet rooms to make your celebration an unforgettable experience. Celebrate festivities, we plan - you celebrate. The banquet sales professionals can be reached at 06028 / 999-2228.
DISABLED FRIENDLY ROOM
with appropriate equipment in the bathroom and wide doors can be booked on request.
BED LINEN CHANGE
The bed linen in your room will be changed every third day during your stay. If you would like the bed linen to be changed daily, please inform the reception under "9". All rooms are refreshed daily by 17:00 p.m.
PICTURE GALLERY
The paintings in the hotel are made available to us by our village artists and can be purchased at the reception. We are also happy to establish personal contact with the respective artist.
C
CHECK IN & CHECK OUT
The rooms are ready for occupancy from 15.00 p.m. daily.
On the day of your departure, we ask you to return the room by 11.00 a.m. If you need the room longer, you can find out at reception whether this is possible and also the late check-out prices.
Tip: Pay your bill at the reception on the evening before the day of departure.
D
VILLAGER
are, as we lovingly call you, our employees. If you would also like to become part of the extended family, apply direkt!
DRESS CODE
We would like to politely respond to the "Smart Casual" dress code in ELIES restaurant . indicate
E
SHOPPING
The next largest city that invites you to go shopping is Aschaffenburg. Miltenberg also impresses with its picturesque old town. For small purchases in between there is an Aral petrol station near the roundabout and in the direction of Niedernberg two supermarkets, Rewe and Norma as well as a depot, S. Oliver Outlet Store, Gerry Weber and a SchuhProCenter.
Some of our partners present themselves in our hotel corridors and in our village shop you will find little things and souvenirs.
You can of course get more shopping tips at the reception.
ELECTRONICAL DEVICES
For safety reasons, the use of electrical devices (iron, kettle, radio, television, etc.) brought into the room is prohibited. There is no insurance coverage for these devices.
You can request electrical devices such as irons etc. at the reception on "9".
ELECTRIC CARS
can be charged at the Hans-Herrmann-Halle 400 m away.
F
CYCLES
Own bicycles can be parked under a roof next to the manor house.
BIKE RENTAL
is possible thanks to our partner Teut Kull. Inquiries go directly to the reception.
FAMILY ROOM
We have the option of accommodating extra beds in our suites. We also offer rooms with connecting doors. Please discuss your wishes with the reception.
FAXES
can be sent from reception. The calculation is made with 0,80 € per page within Germany; € 1,60 per page abroad.
FEEDBACK
Did you like it with us? Then we would be very happy to receive a rating on HolidayCheck, Google or similar portals!
You are also welcome to Facebook and Instagram Post your best pictures and tag us.
Should you have any further comments, please do not hesitate to read our prepared one Contact Form to be filled out. We look forward to your personal feedback, your opinion is really important to us!
G
LUGGAGE SERVICE & STORAGE
We are happy to help you with your luggage. A luggage room is located at the reception. You are welcome to deposit your valuables directly at the reception.
In the room you have the option of using your safe in the closet. We recommend depositing jewelry and other valuables in the hotel safe at the reception, as our house is only then liable for your valuables.
GOLF
Rosenhof Golf Park in Niedernberg
Tel .: 0 60 26 - 977 13 90.
The reception will be happy to reserve your start time for you. Please also tell us your handicap.
Aschaffenburger Golfclub EV
Am Heigenberg 30, 63768 Hösbach / Feldkahl
Tel .: 0 60 24 - 801 87. Please register in advance.
GIFT CARDS
A very special gift idea is a beautifully designed voucher.
You can buy vouchers directly in our Online-Shop choose and buy and pick it up at reception or get it sent by email or post.
H
HANNES - CAFÈ & BAR ON THE LAKE
Enjoy homemade tarts during the day and cocktails and a variety of gin and whisk (e) ys in the evening.
You can use your table here Reservations. (Change: Currently 14:00 p.m. - 17:00 p.m. coffee, cake and salty snacks)
PETS
can be accommodated in a suitable room after prior notification. The surcharge for cleaning is €50 per stay/pet. Two bowls are already available in your hotel room, you have to bring your favorite blanket or basket with you. Dogs are not permitted in the elies restaurant and may stay in your room during this time.
I
ISLAND WITH BEACHCLUB
Our Beach club is open from May to September from 10.00 a.m. when the weather is nice Our hotel guests have free access during their stay. Our island team takes care of your well-being on site and serves you a refreshing village lemonade on request.
INTERNET
You will receive free wireless LAN throughout the building. Would you like to go online in your room and don't have a laptop with you? We will be happy to provide you with this for a deposit of € 200.
IT SUPPORT SERVICE
Please contact the reception, we will be happy to help you or organize professional advice if necessary.
K
CHAPEL & CHURCH
Our village chapel offers space for reflection and meditation.
CATHOLIC PARISH CHURCH OF ST. CYRIAKUS
Kirchgasse, in the old town center of Niedernberg
EVANGELIC PARISH
Großostheim, Goethestrasse 13, Großostheim
KINO
CASINO PROGRAM CINEMA
Ohmbachsgasse 1, Aschaffenburg, Tel .: 0 60 21 - 4 51 07 71
CINEMAPOLIS
Goldbacher Strasse 25-27, Aschaffenburg, Tel .: 0 60 21 - 35 73 57
CINEMA PASSAGE ERLENBACH
Bahnstrasse 37, Erlenbach, Tel .: 0 93 72 - 51 97
CUSHION / CEILING SELECTION
We have a selection of pillows ready for you to ensure an optimal night's sleep. Here you can view the pillow selection and order it directly.
SMALL ART STAGES
COOKING MILL
Untere Wallstraße 8-10, Obernburg, Tel .: 0 60 22 - 79 34
CABARET IN THE COURTYARD
Hofgartenstrasse 1, Aschaffenburg, Tel .: 0 60 21 - 20 04 55
AIR CONDITIONER
Operation of the air conditioning in the manor house
on / off at the top right
round icon for the menu
Confirm the thermometer with a circle
Plus & Minus for selecting the temperature
Select one of the three ventilation levels in the menu and confirm
(The air conditioner only cools or warms if the symbol is set to snowflake or sun.)
COPIES
You can have it made up to DIN A3 in black and white or in color at the hotel reception, from € 0,30 per copy.
CREDIT CARD
We accept American Express, Mastercard, Visa, Diners Club, EC cards and of course all of the above also via NFC payment.
L
CHARGER
For various electrical devices, such as for the cell phone, you can get at the reception.
M
MINI-BAR
All our suites are equipped with a minibar and our housekeeping team refills it daily. If you have special requests, please contact the reception. The prices of the mini bar you can here ...
MUSEUMS
VINEYARD AND HOME MUSEUM
Wilhelmstrasse 13a, Klingenberg, Tel .: 0 93 72 - 92 12 59 or 20 305
By appointment only
ROMAN MUSEUM
Untere Wallstraße 29a, Obernburg, Tel .: 0 60 22 - 61 91 40/50 63 11
TEDDY MUSEUM
Wilhelmstrasse 7, Klingenberg, Tel .: 0 93 72 - 92 11 67
URBAN MUSEUM
Schlossplatz 4, 63739 Aschaffenburg, Tel .: 0 60 21 - 38 67 40
N
SEWING SERVICE
Should you have a small repair on an item of clothing, we offer a sewing service. For this purpose, please contact the reception on telephone number "9".
EMERGENCY EXITS
The emergency exits are properly marked and clearly recognizable for you. Emergency buttons for the fire brigade can be found in front of every emergency exit. If you notice a fire, go outside immediately and inform the reception immediately.
EMERGENCY
Any emergency must be reported to reception immediately. You can reach the reception under the telephone number "9" (060289990)
Many of our employees are trained and trained first aiders every year and help you with all matters.
NEWSLETTER
We'll keep you up to date! Sign up directly to our Newsletter and you will always be the first to hear about news from the village.
O
OPENING HOURS
Vital breakfast: Monday - Friday: 06:30 a.m. - 11:00 a.m., weekend: 07:00 a.m. - 11:00 a.m.
Having lunch: Monday - Sunday: 12 a.m. - 00 p.m.
Vital food: Monday - Sunday: from 12:00 p.m.
Dinner: Monday - Saturday: 18:00 p.m. - 22:00 p.m., Sunday & public holidays: 18:00 p.m. - 21:00 p.m.
Café & Bar: 14:00 - 18:00 & 21:00 - 0:00
Indoor Swimming Pool: Monday - Sunday: 07 a.m. - 00 p.m.
Outdoor pools: Monday - Sunday: 08 a.m. - 00 p.m.
Indoor saunas: Monday - Sunday: 09 a.m. - 30 p.m.
Outdoor sauna: Monday - Sunday: 09 a.m. - 30 p.m.
Fitness room: Monday - Sunday: 07 a.m. - 00 p.m.
Applications: Monday - Sunday: 09 a.m. - 00 p.m.
P
PARK
Hotel and restaurant guests can park their car in the marked parking areas free of charge. You are welcome to stop in front of the hotel entrance or use the closest entrance to your room to load and unload. Please note the fire brigade approach.
POST
The nearest post office is in Niedernberg, Breslauer Strasse 11.
You can also buy stamps at reception. We are also happy to take care of the dispatch of your letter.
R
RADIO PROGRAMS
can be received via the television. Please take a look at the Program table.
the RAUCH
is only permitted in our outdoor areas.
HORSE RIDING
LINDENHOF RIDING STALLS
Niedernberg, Tel .: 0 60 26 - 89 30
HOFGUT WOLF FISHING
Großostheim, Tel .: 0171 - 9513836
RESTAURANT
ELIES - RESTAURANT ON THE LAKE
Also with a large lake terrace in summer.
We are happy to take table reservations at reception or by calling "9".
We would like to politely draw your attention to the "Smart Casual" dress code.
BILLS
For all the culinary amenities that you enjoy with us, you can have the costs written on your room bill.
The room bill must be paid in full on the day of departure at the latest.
In exceptional cases, the invoice can also be sent to your company by assuming the costs. Please contact the reception for this.
UMBRELLAS
are available from reception and can also be purchased.
RECEPTION
is manned around the clock and can be reached on telephone number "9".
ROOM SERVICE
You are also welcome to have your meal in your room. We will offer you this from 06:30 a.m. Room breakfast on and afterwards ours Lunch and dinner menu. We will be happy to take your order on the telephone number "9".
ROUND AROUND THE LAKE
How about a nice one Walk around the lake? The path is about 2,5 km long and if you want to enlarge the circuit a bit, take the lake next to it.
S
SAUNA AREA
with termium, bio sauna and heated cabin with heated benches, open daily from 9.30 a.m. to 22.00 p.m. Our outdoor log cabin sauna is open from 9.30 a.m. to 22.00 p.m.
SAFE
In all rooms there is a built-in safe in the wardrobe. We recommend depositing jewelry and other valuables in the hotel safe at the reception, as our house is only then liable for your valuables.
SHOE CLEANING SERVICE
A shoe shine machine can be found in the Seegalerie at the transition to the manor house and also to the Seeschlösschen.
You can also get a small shoe cleaning kit at reception.
SWIMMING POOL
Our indoor pool is open daily from 7.00 a.m. to 22.00 p.m. and our outdoor pool and outdoor whirlpool are open from 8.00 a.m. to 22.00 p.m.
There is no lifeguard on site and bathing is at your own risk.
SEA GALLERY
The Seegalerie connects the individual houses with one another.
To ensure variety, some of our partners present your goods for viewing as well as for sale. Inquiries about this also via our reception
SHAMPOO
Shampoo, shower gel and soap are available in every room. If you need further products, please dial "9" on your phone.
T
MEETING ROOMS
As one of the best conference hotels in Germany and a member of the excellent learning locations, we are leaders in the areas of MICE, face to face, hybrid conferences, exams and much more! Talk to our sales team. You can reach colleagues at 06028 / 999-2228 or at sales@seehotel-niedernberg.de.
GAS STATION
The next possibility to refuel is directly in Niedernberg:
Aral gas station, Am Knückel, Niedernberg.
Further options are in Sulzbach (6 km), 24-hour petrol station in Großwallstadt (3 km), Vogel petrol station in Großwallstadt.
There are other larger filling stations in Aschaffenburg.
TAXI
We would be happy to organize a taxi for you. We ask you to let us know at least 30 minutes in advance. If you need a taxi early in the morning, please report this to reception the evening before or call "9".
PHONE
OFFICE MANAGEMENT: 0. We charge € 0,30 per unit
RECEPTION: 9
To call another room, please dial a four-digit number by adding the room number to 1100. In order to reach guests in the manor house, add the room number to 3000. The room numbers with names are available from reception.
TERM
One of our saunas.
An infrared heat cabin from RUKU that works on the principle of a Roman tepidarium. This means that the heat is not given off selectively from a stove as in a normal sauna, but radiated evenly from the walls and the floor over a large area. The wavelength of the heat given off by the heating elements is the same as the infrared component in sunlight and the heat produced in the body tissue.
V
TO FORGET
Forgot your toothpaste, toothbrush, sewing kit or something else?
The reception team has an emergency kit ready.
If you have forgotten something or left something behind on departure, please inform the reception. We will take care of it and inform you if necessary.
VITAL FOOD
is included in almost all of our day and overnight packages.
We serve the vitality meal daily from 12.00 noon in the "Don Giovanni" or on the lakeside terrace.
VITAL BREAKFAST
We offer you our rich Vital breakfast daily on.
If you would like to have breakfast in your room, you can have breakfast in the room directly order online. The room breakfast surcharge is € 10,50 per person.
VITAL KITCHEN
We understand vitality cuisine: natural, creative and healthy.
In our village kitchen we attach great importance to freshness and quality, we purchase products from the region and avoid additives, artificial flavors, sugar and modern grains as much as possible - for what we call "human-friendly nutrition". Our "vital kitchen" combines pure enjoyment with a healthy lifestyle in an uncomplicated way.
VITAL OASIS
Treatments for wonderful hours! Our cosmetics and massage experts in the vitalOase are geared towards beauty from head to toe. Browse through our versatile program and book your favorite treatment directly - preferably before you even arrive. We are happy to accept appointments in the vitalOase on the phone number "1100".
VOLLEYBALL
There is a beach volleyball field in our village garden. You are welcome to borrow a ball from our reception for a deposit of € 10.
W
LAUNDRY SERVICE
is possible in the hotel. A laundry bag with a list is available from reception.
We would be happy to iron your laundry for you within a very short time.
Cleaning outside the home is possible for special fabrics. You will receive your laundry back two days later at the latest.
WAKE UP
We will be happy to receive your desired wake-up time for you at reception on the telephone number "9". Alternatively, you can also program the wake-up call via your telephone. For a wake-up call via the telephone, please press the "Wake-up call" button and then the number "1" for a temporary wake-up call. Now enter the desired time and confirm with "OK".
WELLNESS EXTENSION
The wellness extension can be booked for the day of arrival and departure for a surcharge of €25,00 per person/day. Registration in advance is mandatory.
Our overnight stay packages already include the wellness extension.
Z
TOOTHBRUSH
Forgot your toothbrush? This has happened to everyone before and that's why we have toothbrushes and toothpaste in stock at reception.
NEWSPAPERS
A large selection of regional and national daily newspapers and magazines are available at reception and in the breakfast area. Daily newspapers are free for you as a hotel guest.
FROM THE ZIGARET
can be obtained from the machine near reception. An age check with a chip card or driver's license is necessary. You can get a "Ziggi card" at reception. We would like to politely point out that the "Ziggi card" is only ever programmed for one machine.
If you do not find what you are looking for, the nearest petrol station is only 1 km away.
ROOM RESERVATION
Online room booking made easy. Book directly here Your favorite room and customize your extras.
ROOM CLEANING
All of our rooms are refreshed daily until 17:00 p.m. The bed linen is changed every third day. If you would like the bed linen to be changed every day, please inform the reception on "9".
Curious?
We are looking forward to your contact!