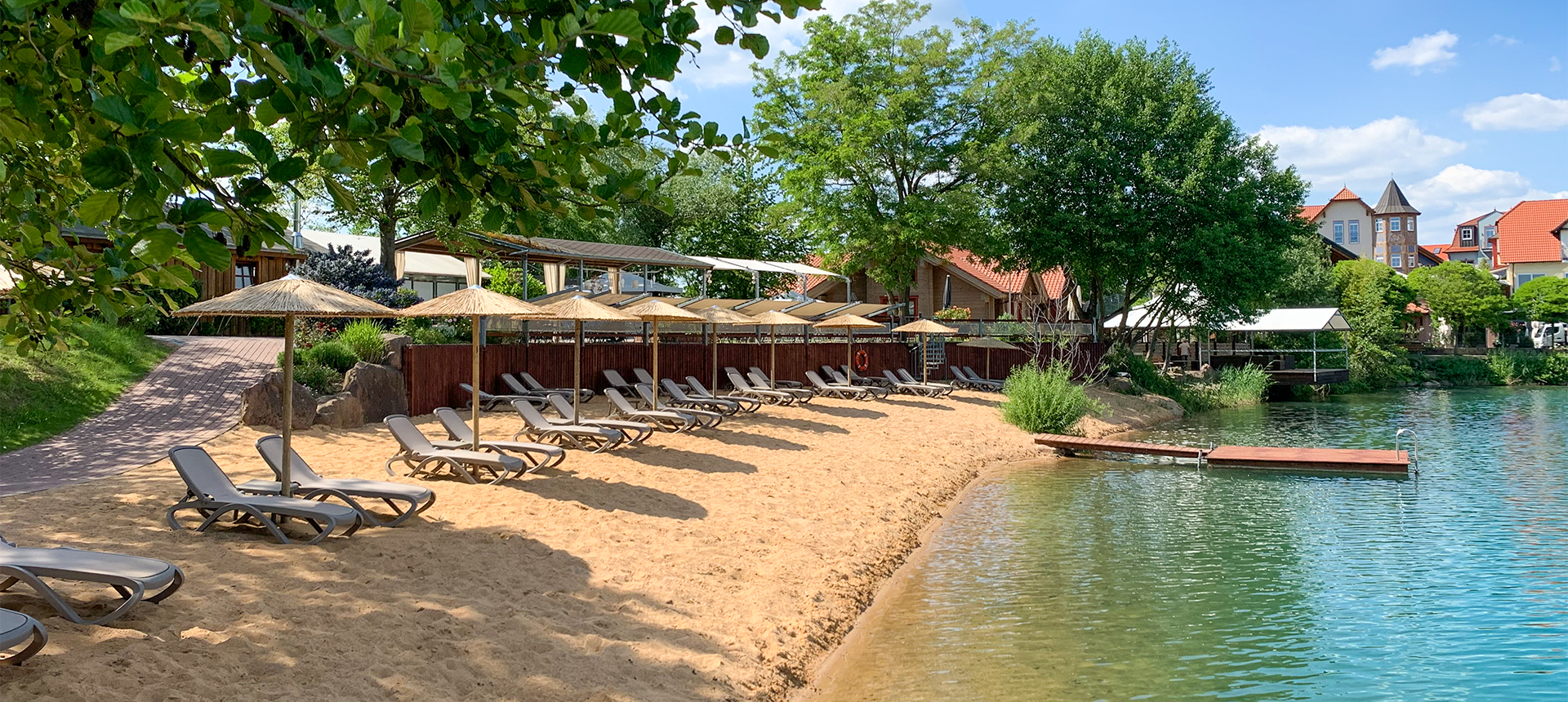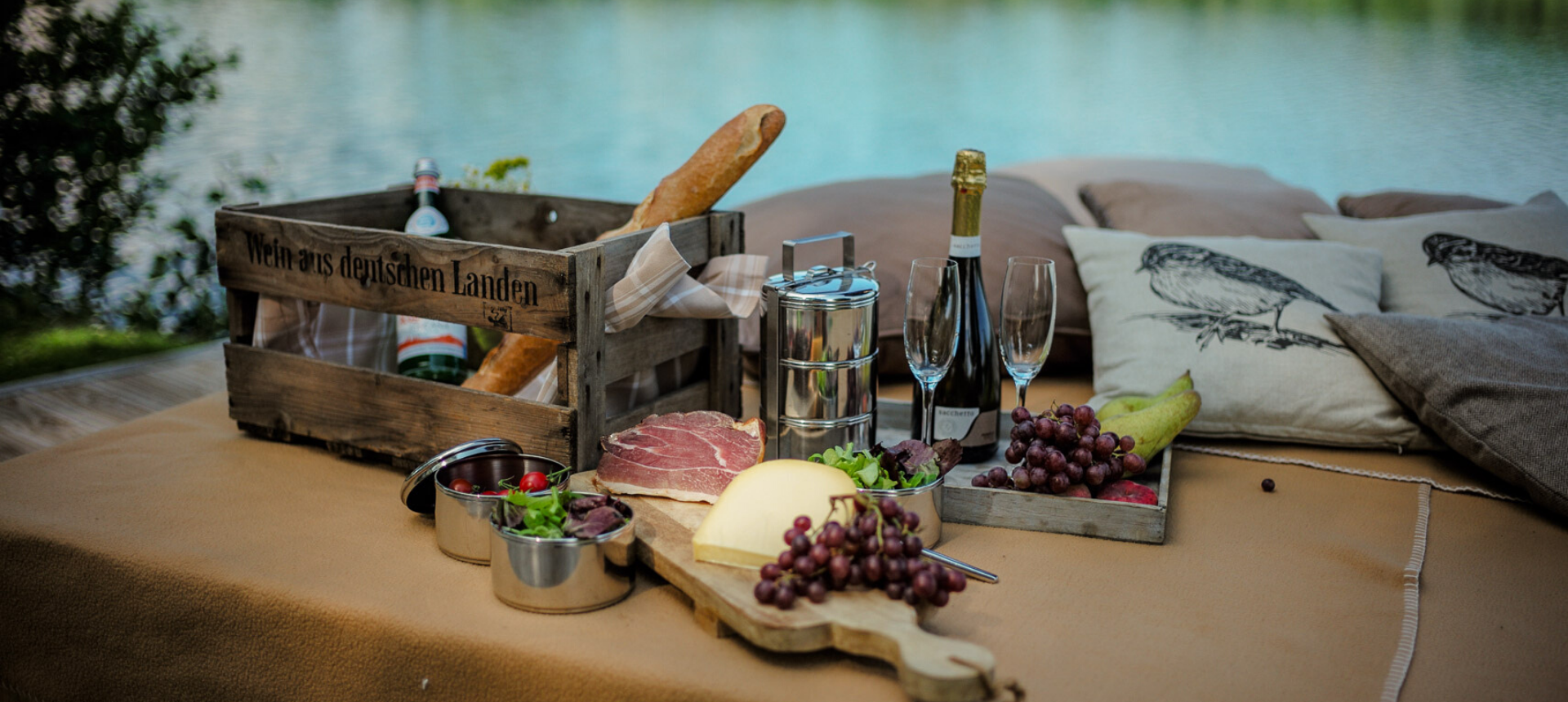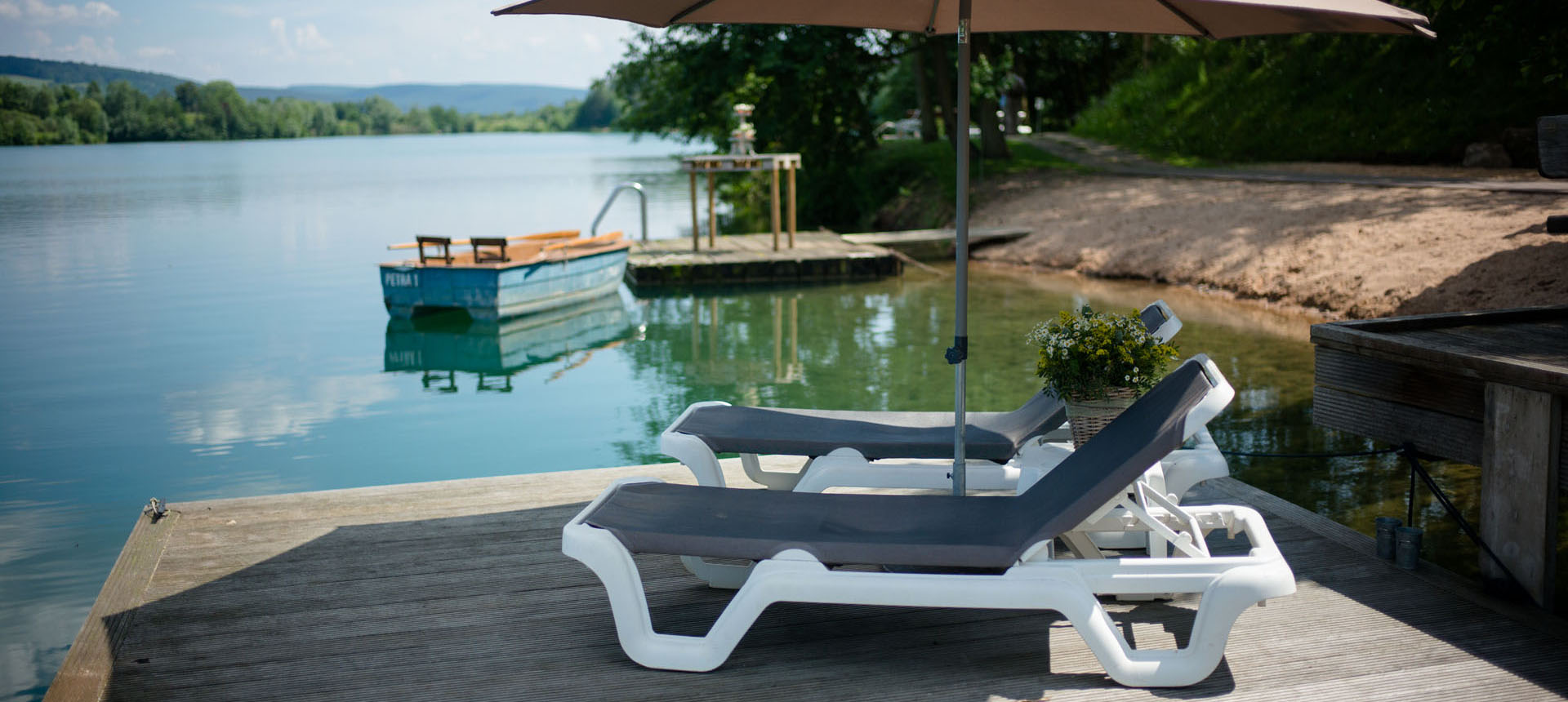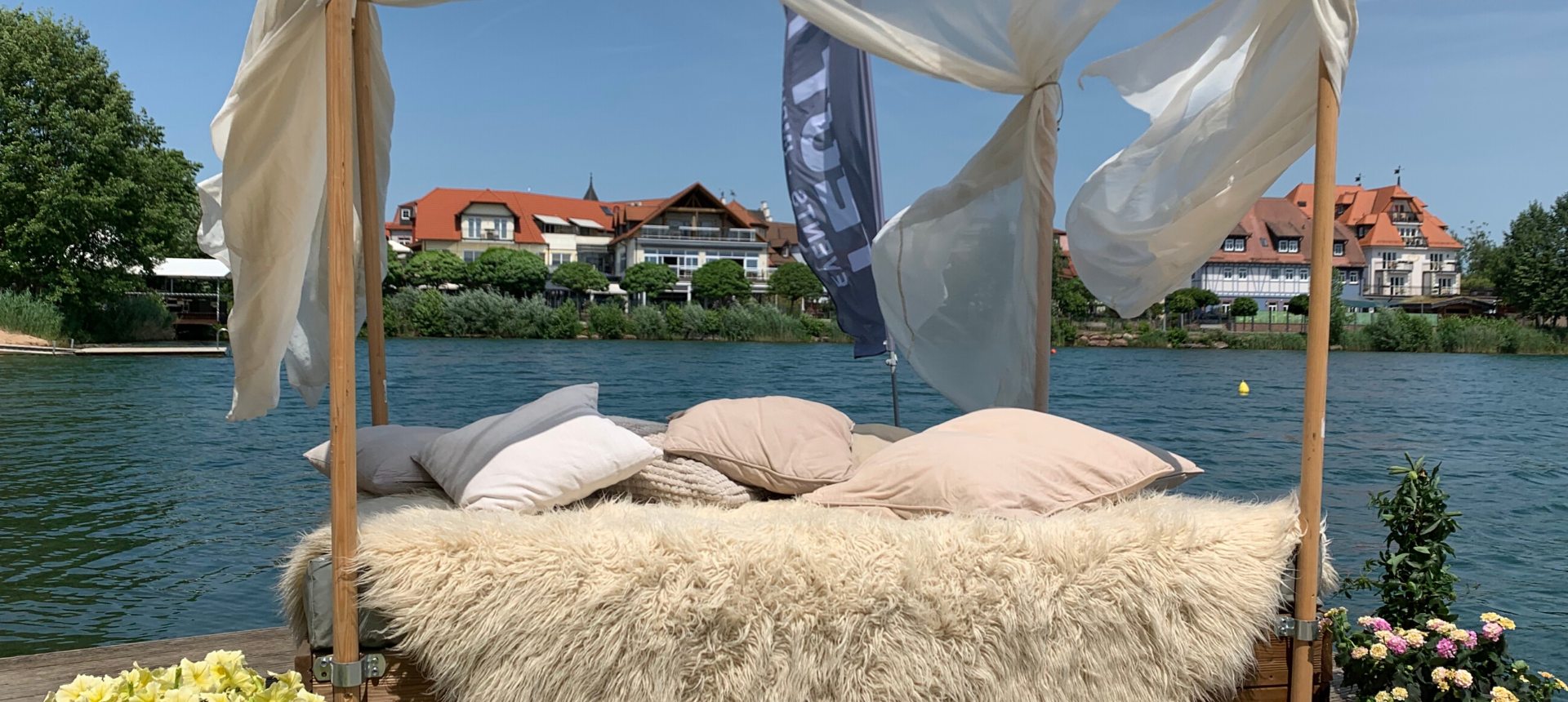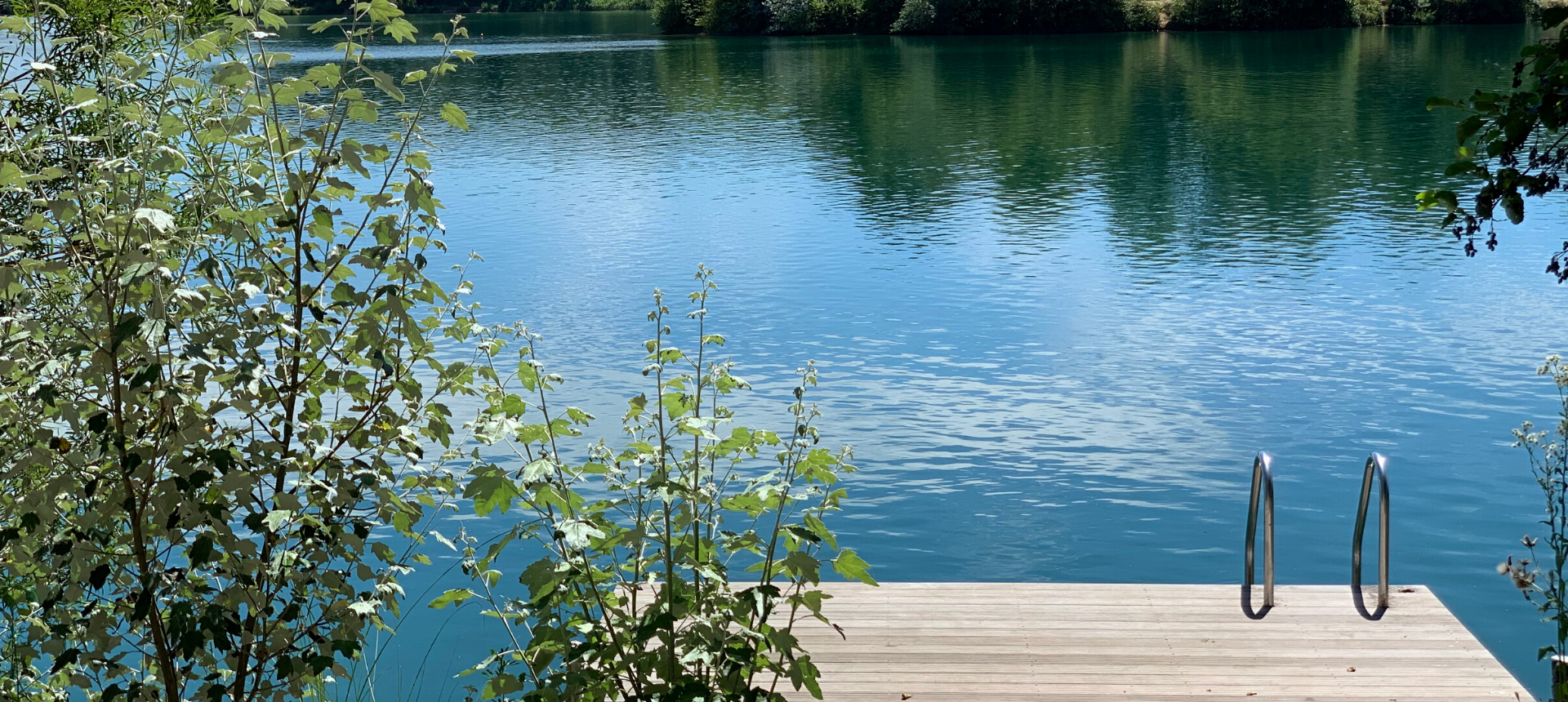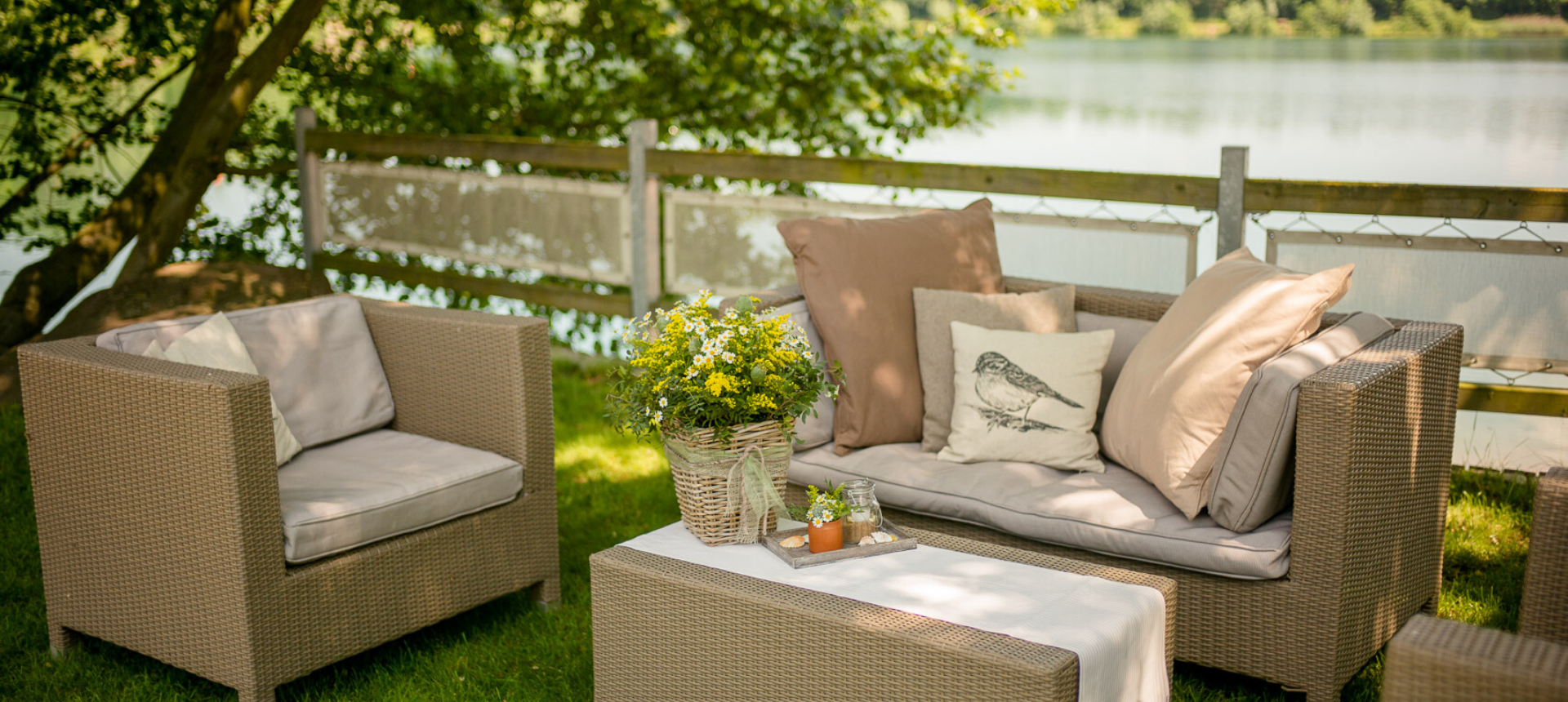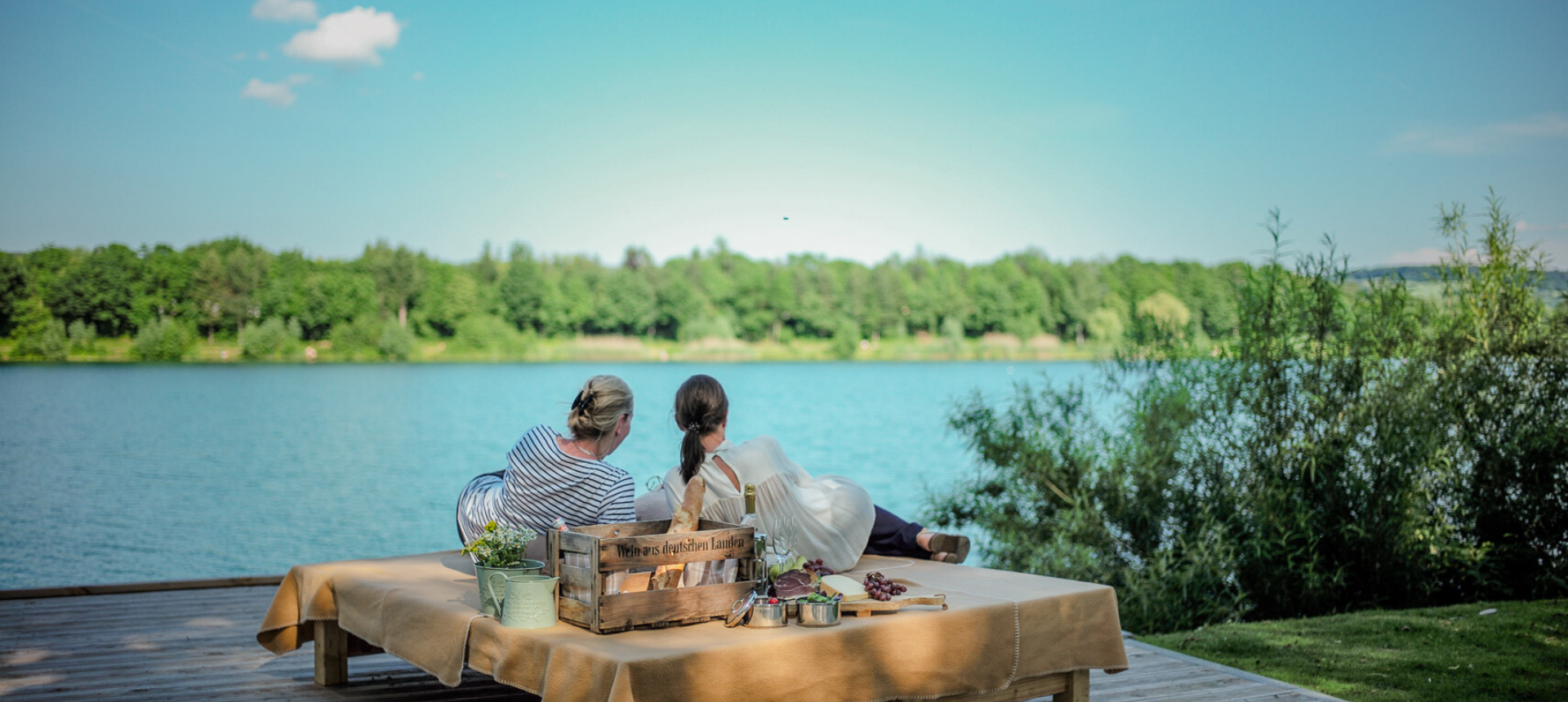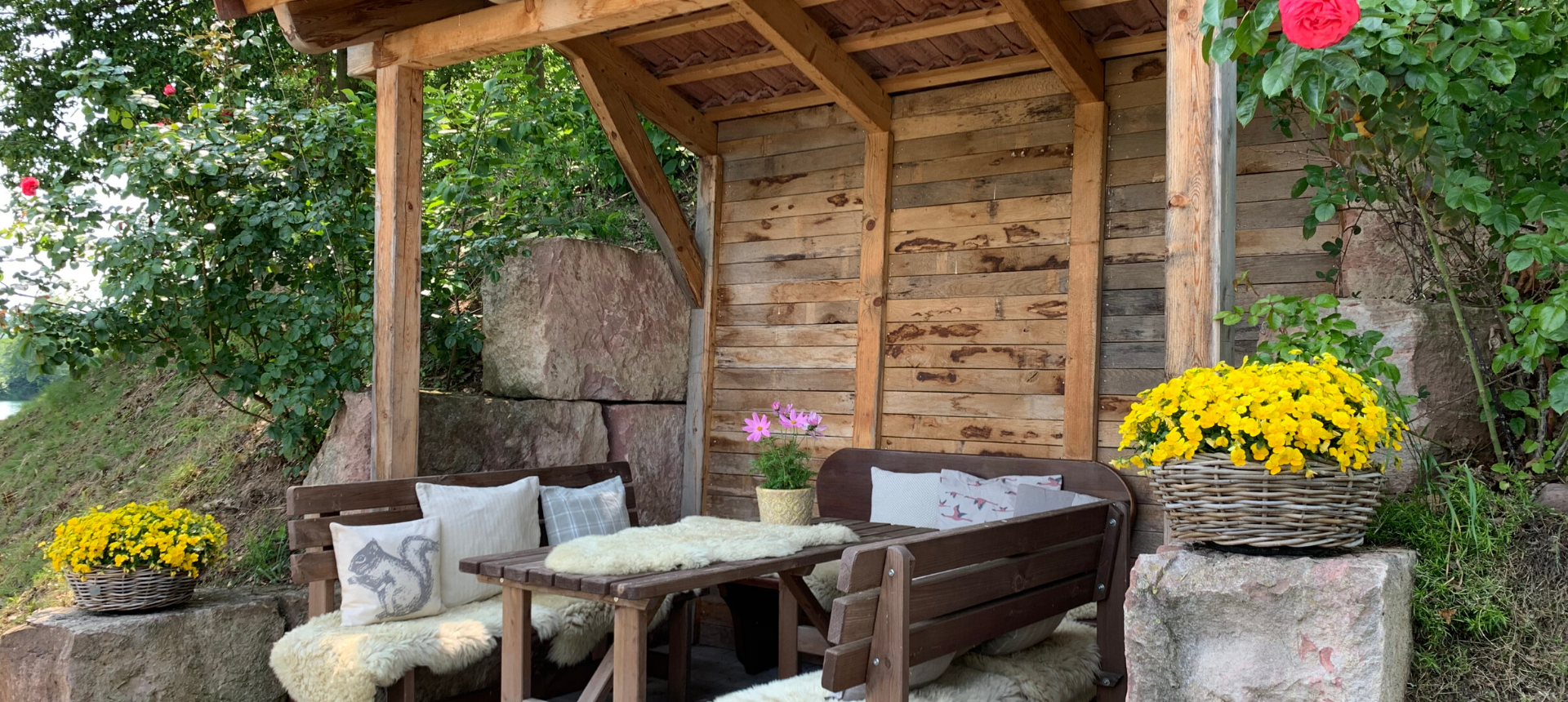 Sandy beach with loungers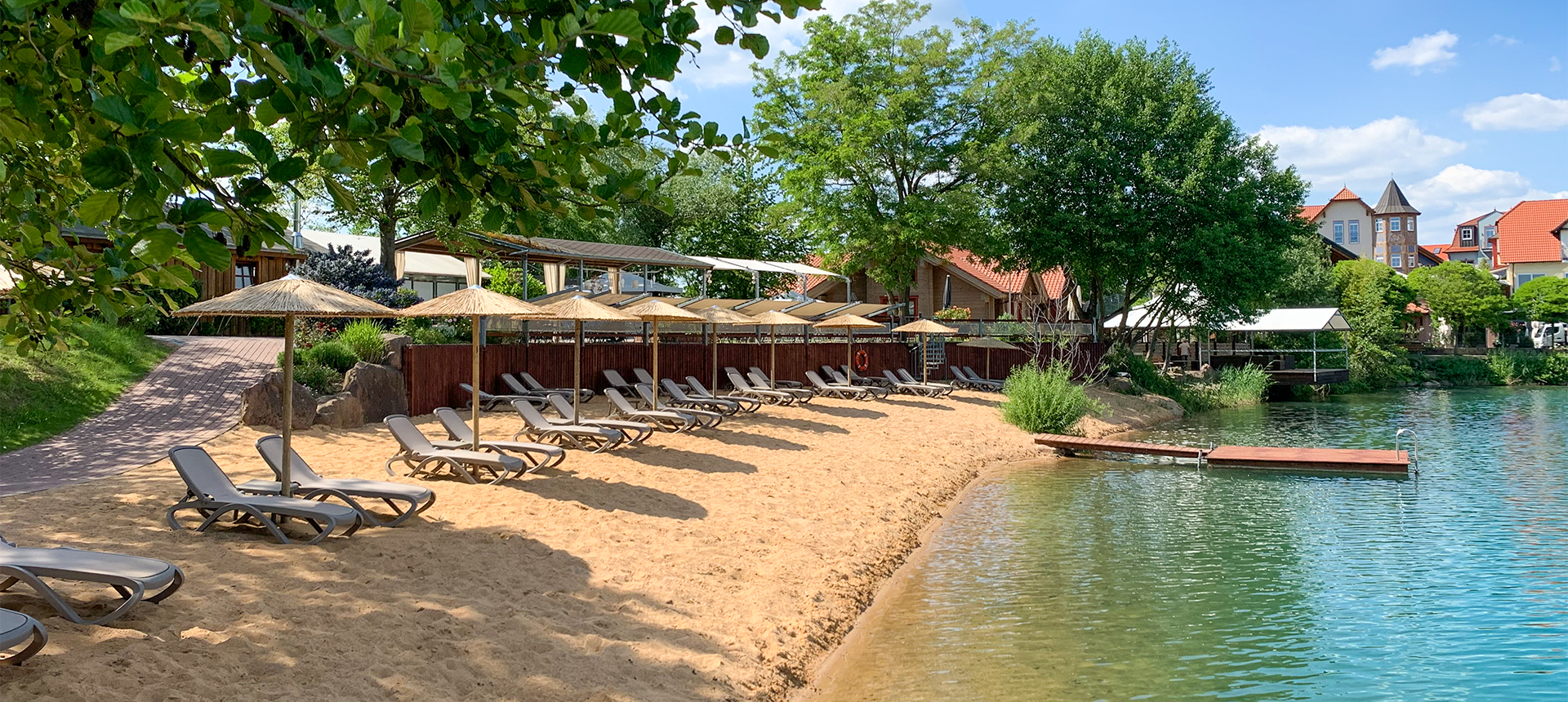 Picnic by the water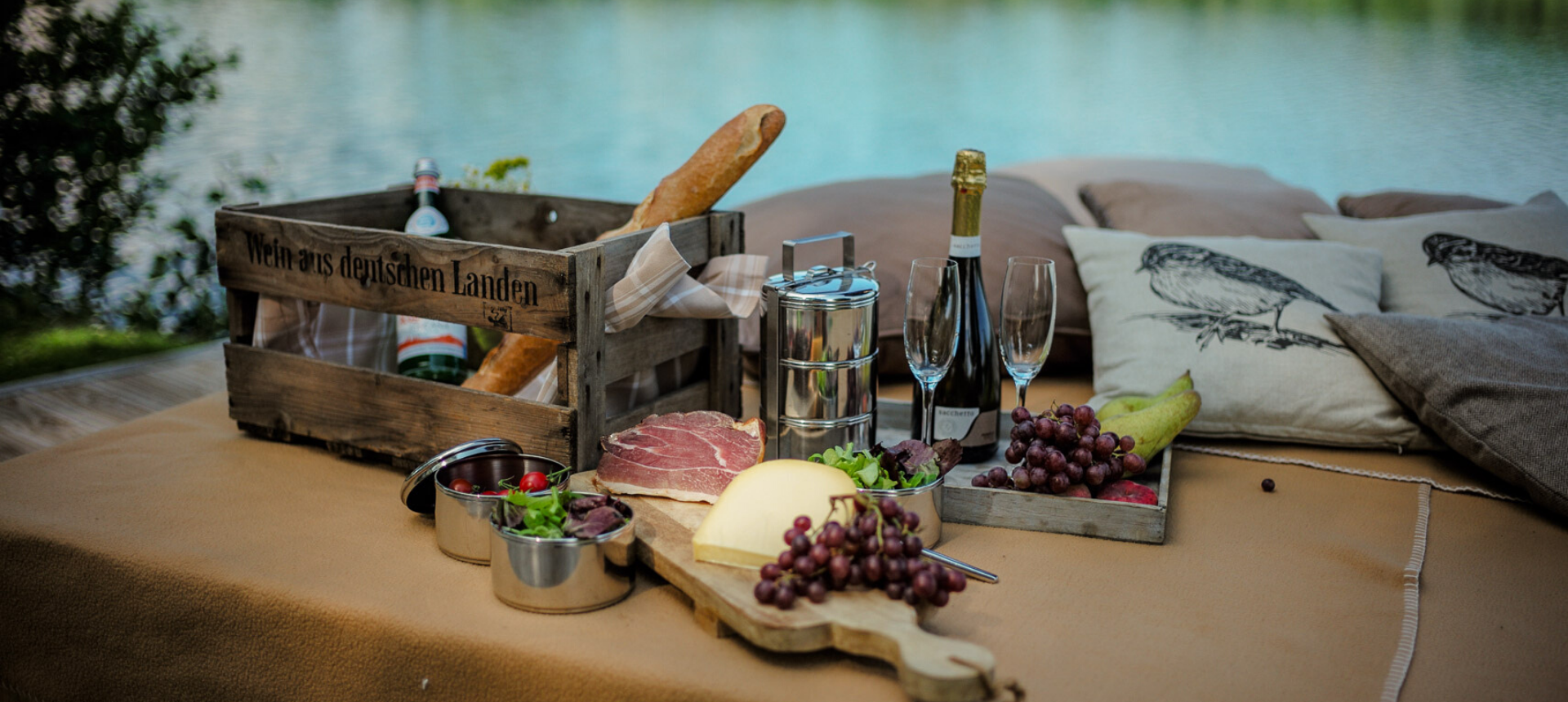 Lying on the lake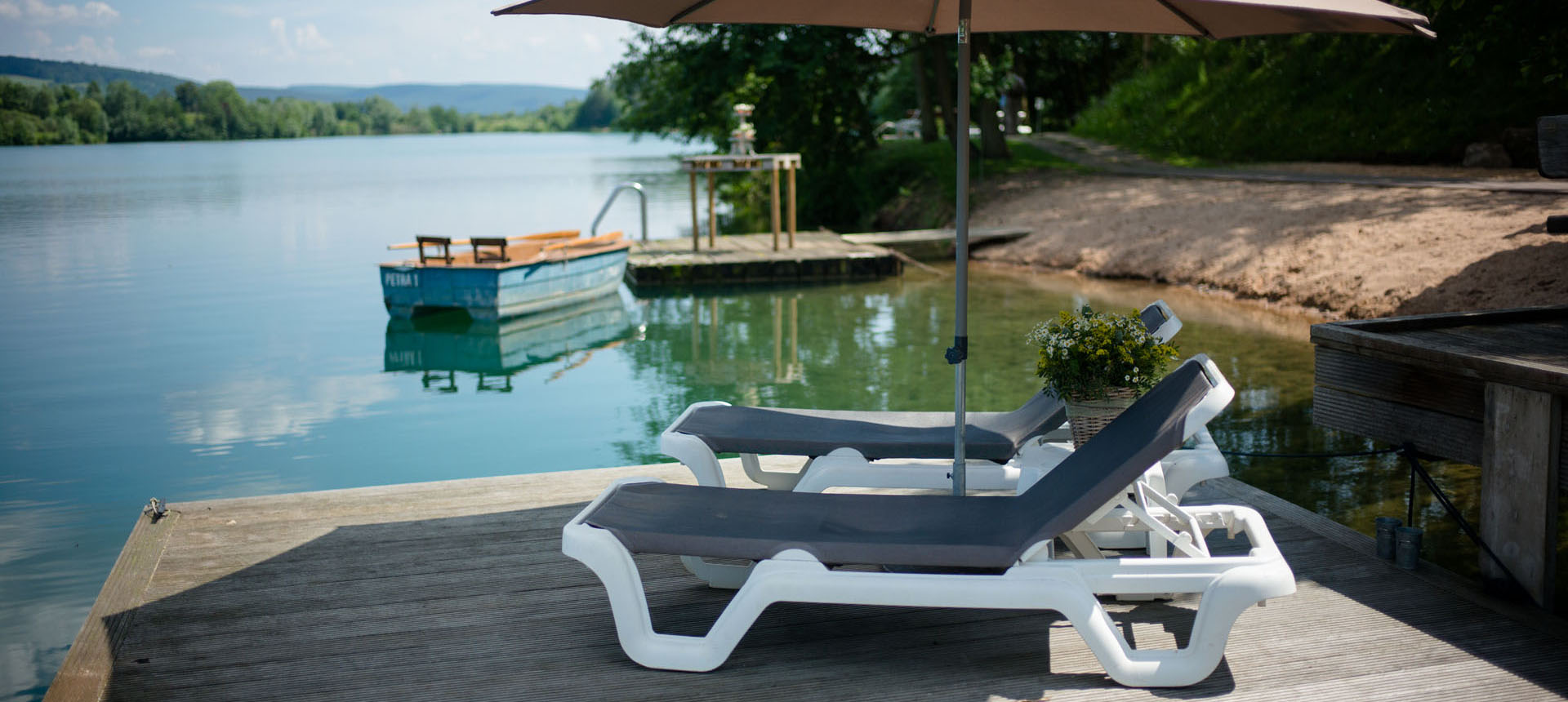 The village by the lake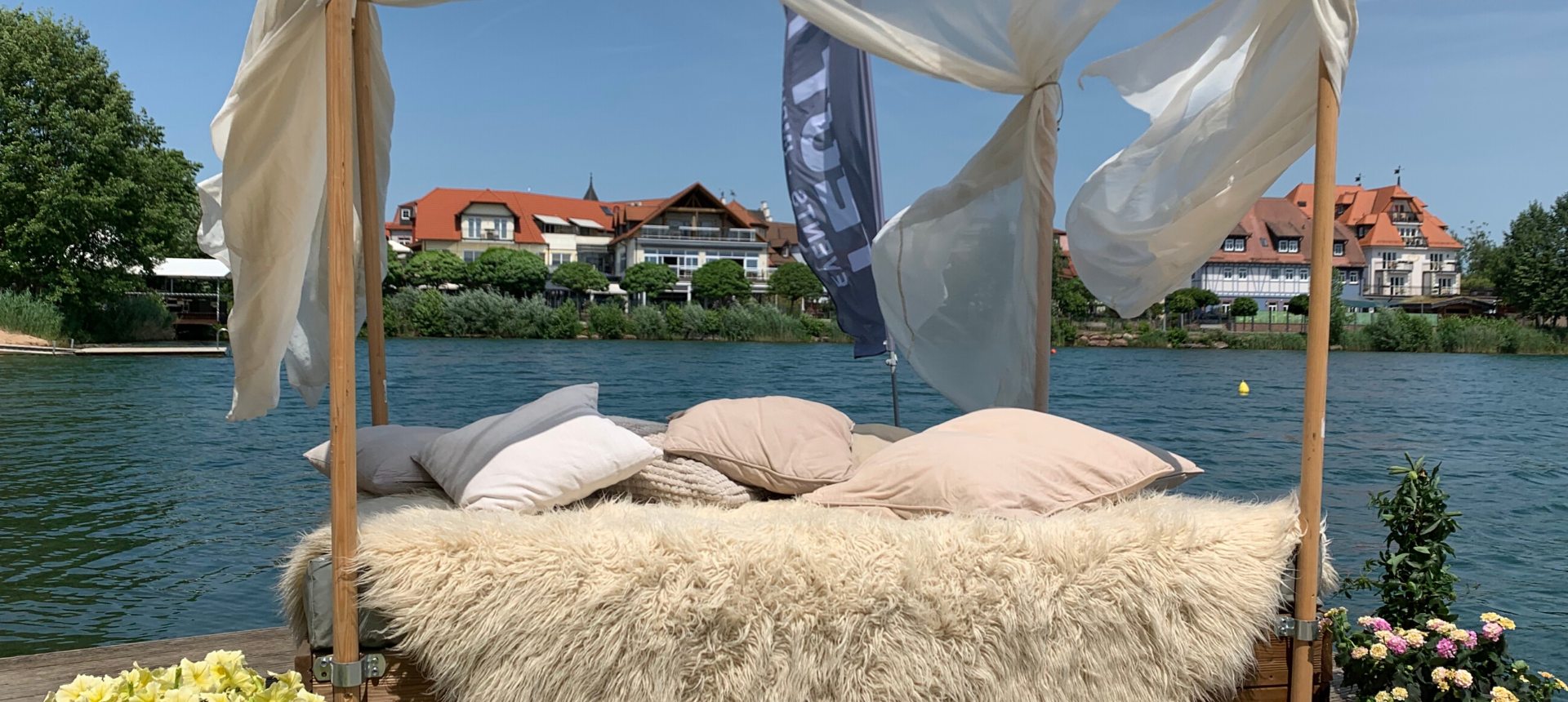 Into the cool water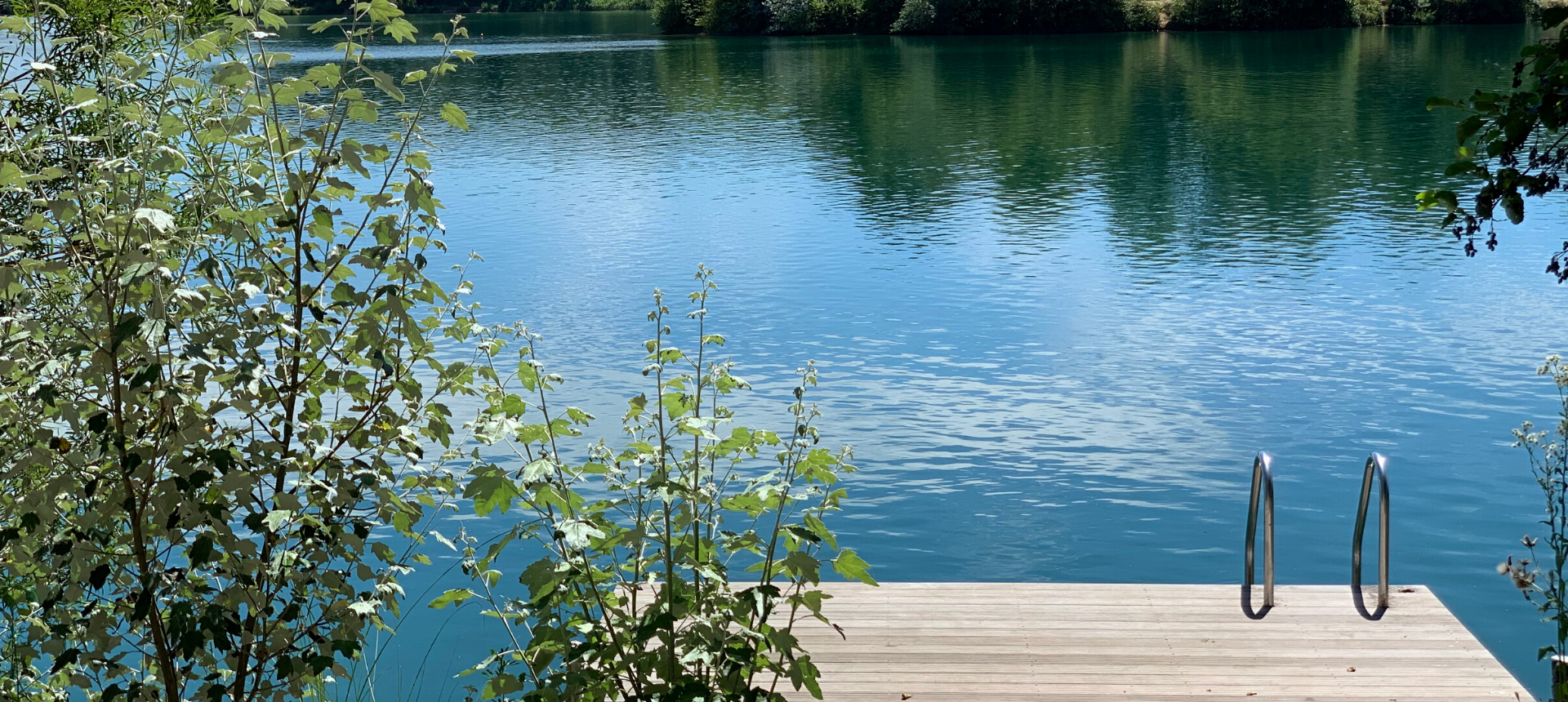 In the countryside on the island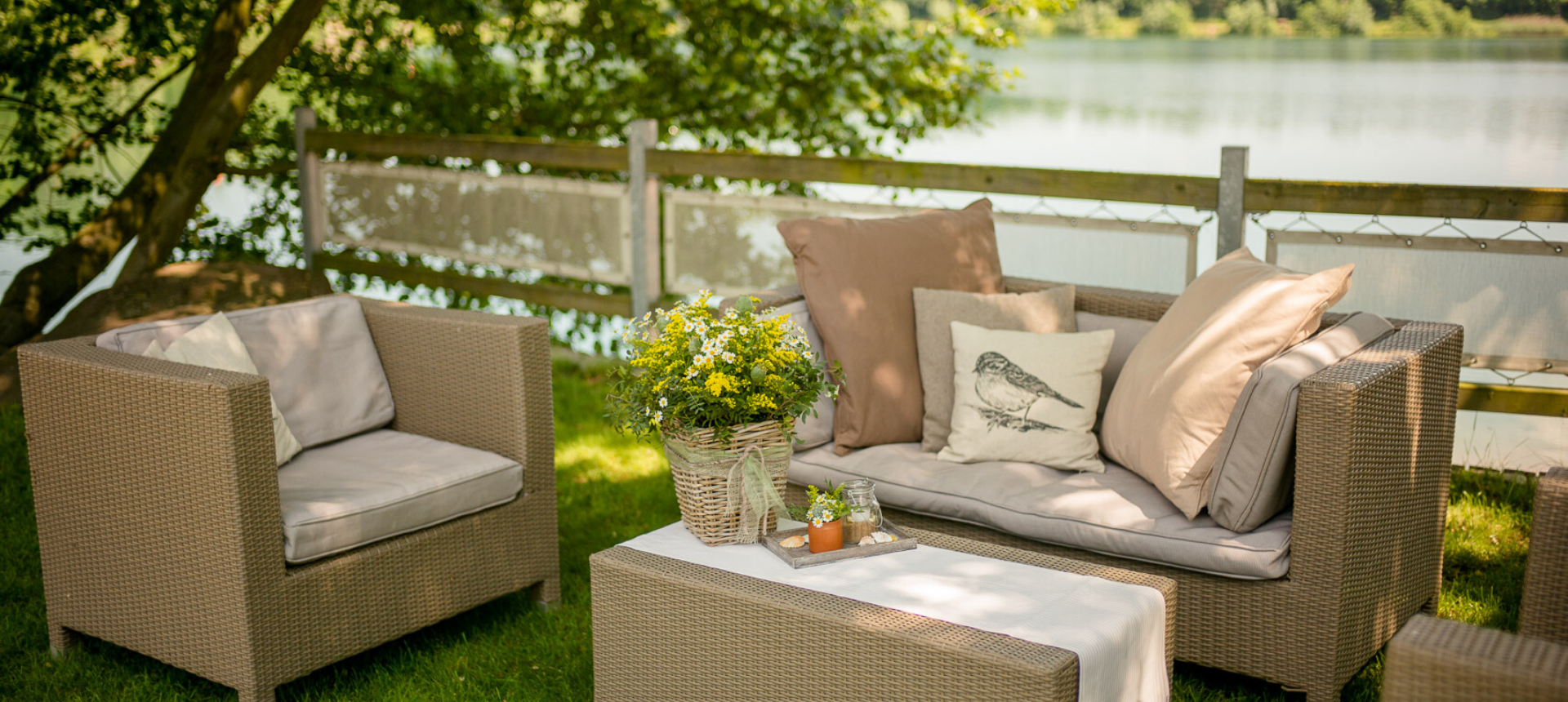 Picnic at the lake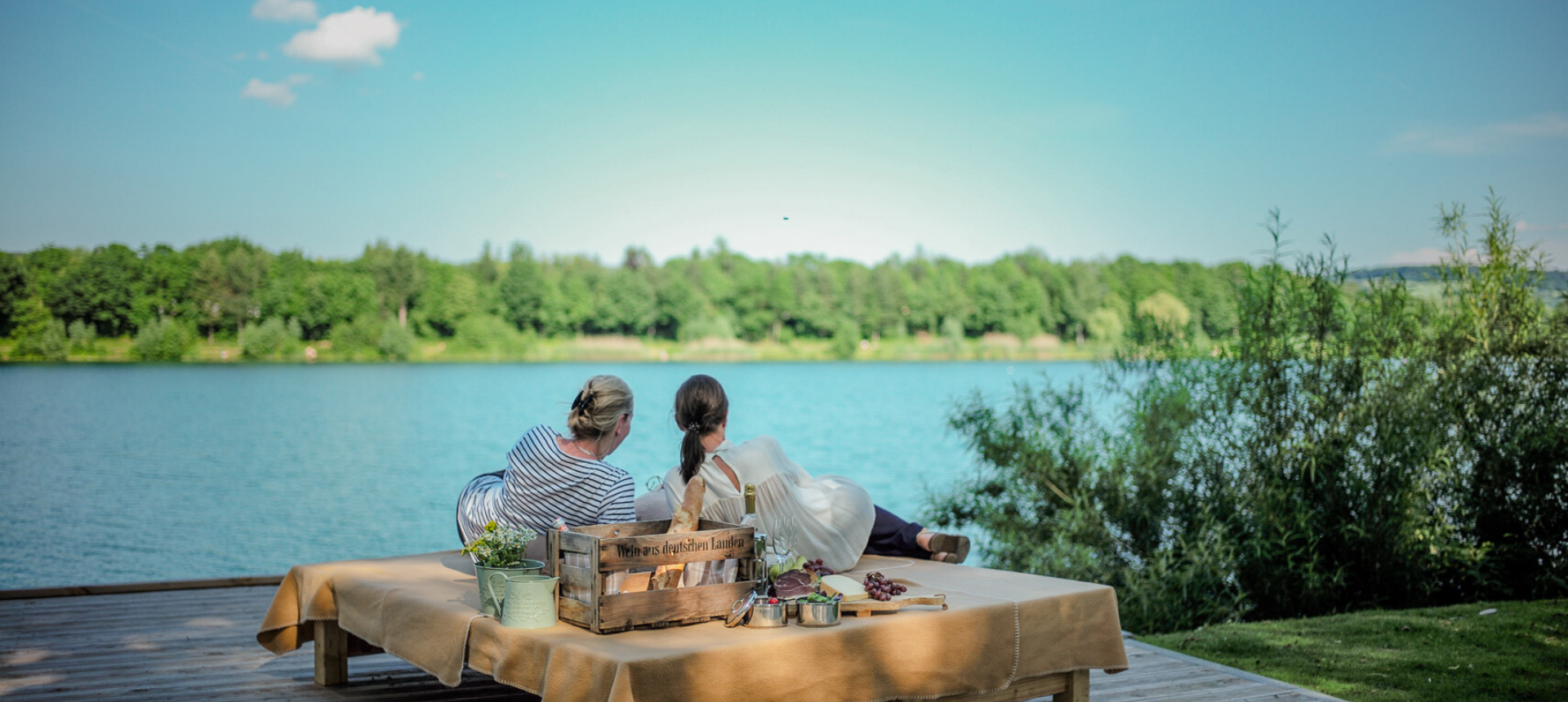 island cottage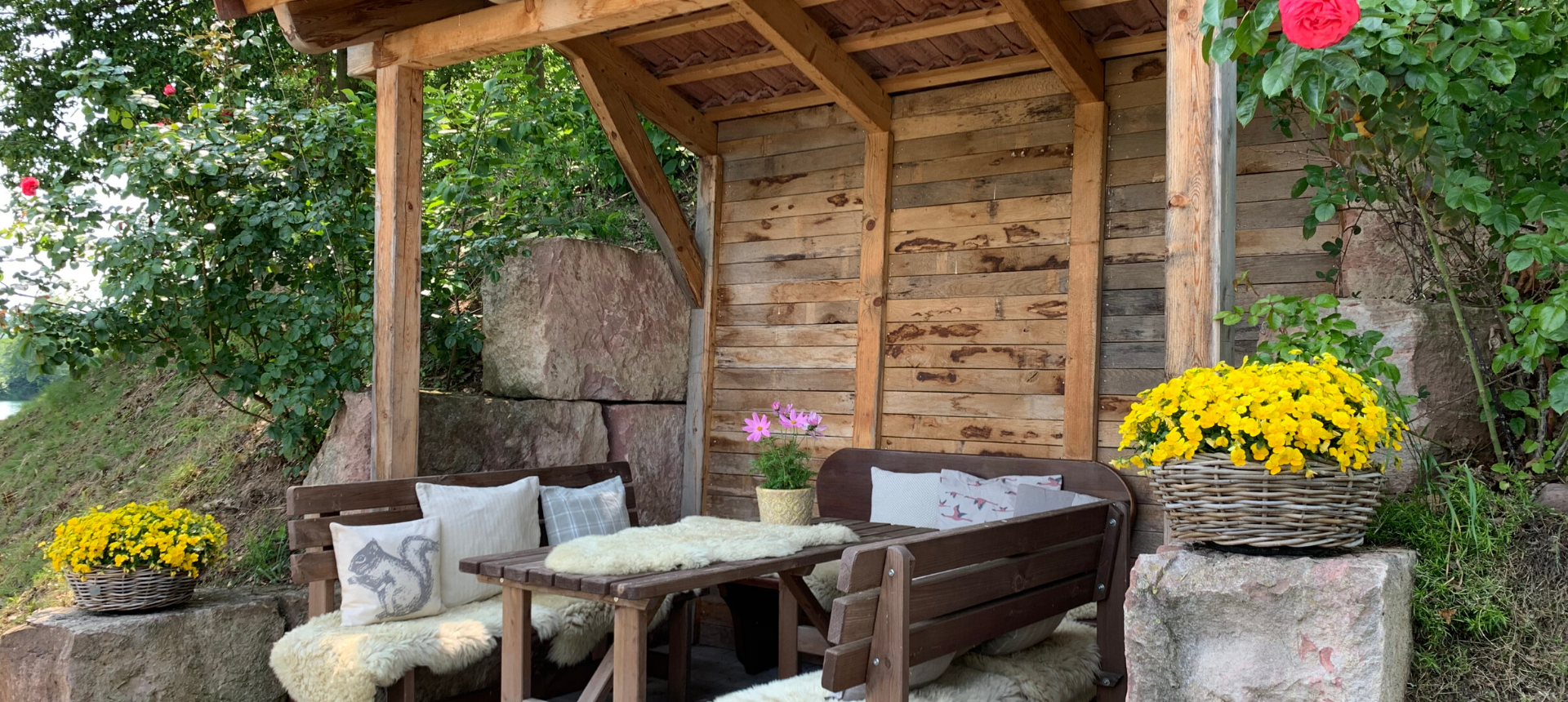 Island with a beach club
Daily
25,00 € per person
Daily from 17 p.m. and in unstable weather
€ 15 per person
Children 6-12 years (children are not entitled to a lounger)
€ 10 per child
Dogs
5, - € per dog
Admission to Beach bar is for all visitors kostenfrei.
Beach bar opening hours: Sunday - Thursday 10.30am - 18.00pm // Friday - Saturday 10.30am - 20.00pm
BEACH CLUB :
Please be sure to call our island hotline before you go to the village by the lake 06028/999-2225 to ask for free berths. There you can find out whether there are still free berths available.
At our Day arrangements The use of the island is also included in the wellness area.
Island rules:
Dear guests of the Beach Club!
We look forward to spoiling you on our idyllic island! In order to give you a quiet and pleasant time, we ask you to observe our island philosophy "rest at the lake".
Please keep in mind that we have no lifeguards and you bathe in the lake at your own risk. Children need constant supervision as the bank is not paved and can be dangerous for children. We kindly ask you to take advantage of our "pampering service" with refreshments and snacks and not to bring any food yourself.
We have set up enough bins; If you think there are too few, please let us know.
We ask dogs to be on a leash and only use the designated space. Please understand that dogs are only allowed in this area. Dogs are not allowed on the couches.
Our island crew takes care of your well-being. Please express your wishes, we will try to fulfill them if possible. You are welcome to book treatments directly in the vitalOase or have table reservations made for our restaurant or bar.
Our little island is a place of rest! We want you to be able to use the time of your stay to relax and enjoy nature.
In the event that we organize events on the island, we provide a quiet area for guests.
If the beach club remains closed, you can find out via our island crew, on 06028 / 999-2225 or on the Socail Media channels.
Enjoy the great time at the lake!
We now hope for a nice summer and look forward to your visit!
The villagers
Curious?
We are looking forward to your contact!