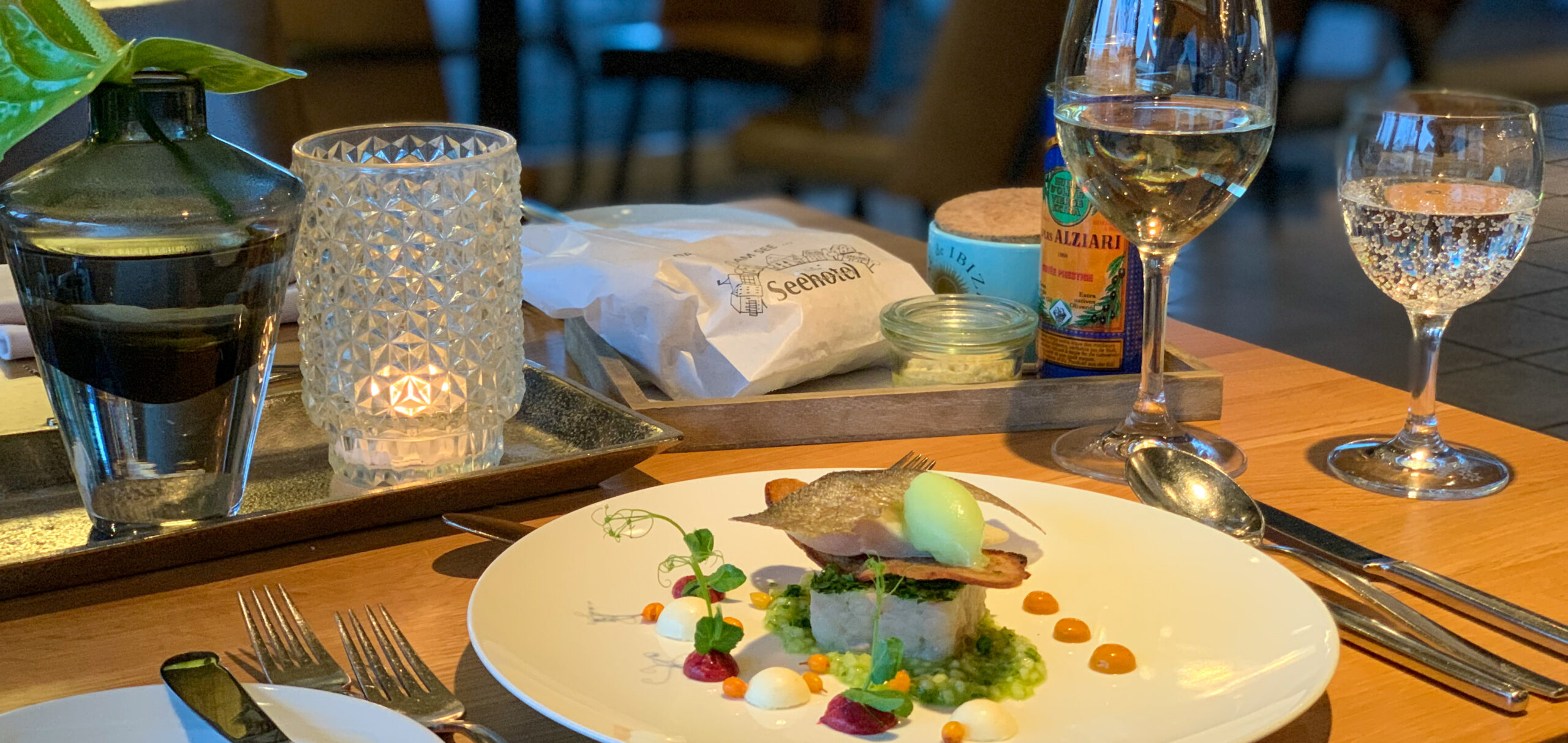 Taste for all the senses
Quality that melts in the mouth - a kitchen that prepares dishes regionally, seasonally, honestly and with love. For your unforgettable moments of pleasure that whet your appetite for more - in the cozy restaurant ELIES with a view of the lake, under the palm trees in our botanical garden of the "Orangerie", the Don Giovanni, the stylish café with bar HANNES or the rustic, elegant wine shop REBLAUS. Eating by the lake, also in the open air on the lakeside terrace, becomes an experience for the senses. You can also be right in the middle of things while enjoying our new live village kitchen.
Fresh ingredients, best quality
As for our kitchen itself, we attach great importance to the fresh and careful preparation of our dishes. Wherever possible, the ingredients come from our region of Aschaffenburg, Spessart, Odenwald and Frankfurt. When selecting our meat, we also work with manufacturers and suppliers for the best meat quality from the region. The high quality of our ingredients forms the basis for the good taste on your plate.
Open for you:
VITAL BREAKFAST
Monday to Friday 06:30 to 10:30
Saturday, Sunday and public holidays 07:00 a.m. to 10:30 a.m
VITAL FOOD
Daily 12 a.m. to 00 p.m.
HAVING LUNCH
Daily 12 a.m. to 00 p.m.
DINNER
Daily 18 a.m. to 00 p.m.
CAFÈ & BAR HANNES
Daily 14:00 p.m. to 18:00 p.m. & 21:00 p.m. to midnight
Curious?
We are looking forward to your contact!