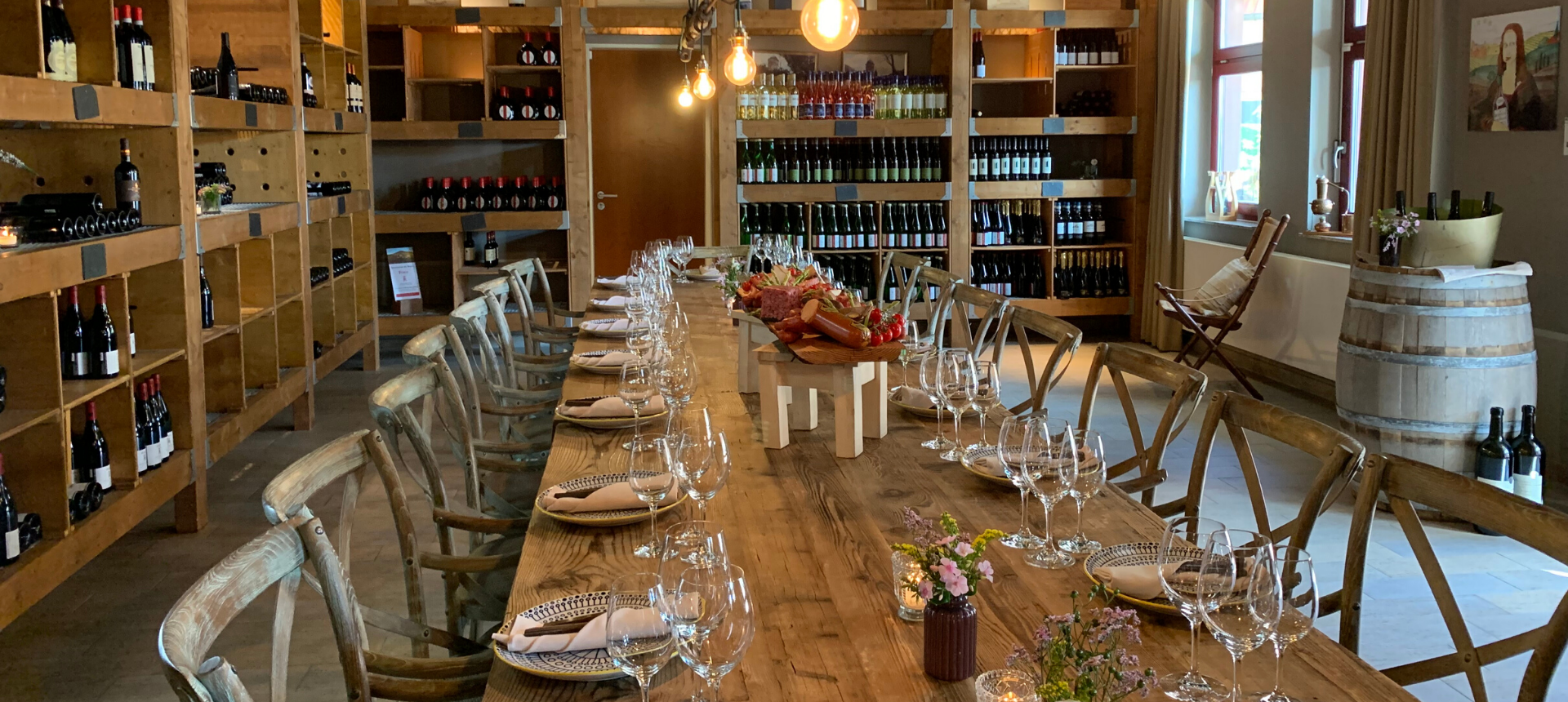 Pure wine culture
Our wine shop REBLAUS is such a very special place in the Seehotel Niedernberg, the village on the lake, which you absolutely have to experience. In a rustic atmosphere with lots of natural wood furniture, tasting selected wines becomes a timeless experience that will remain unforgettable for life.
Our REBLAUS in Dorfplatz 4 is not just a wine shop
It is a place for all wine lovers, a meeting point for a get together and also small events for up to 22 people with a table picnic or weddings in a special ambience have found the perfect place here. The REBLAUS is also our wine store where we keep all of our rarities. From here you can also choose the wine for your special dinner in the ELIES restaurant.
Wine journey into the world of the finest aromas
Fine wines, on request on a wine tour, peppered with small culinary delicacies, make the REBLAUS in village square no. 4 a jewel of wine culture. Go on an exquisite wine excursion that will take you on the trail of the finest flavors.
We are happy to arrange your personal wine tasting, just contact us, we will take care of everything.
Culinary wine tour
We take you on a culinary wine journey. Experience culinary delights and immerse yourself in the secrets of the world of wine.
Curious?
We are looking forward to your contact!