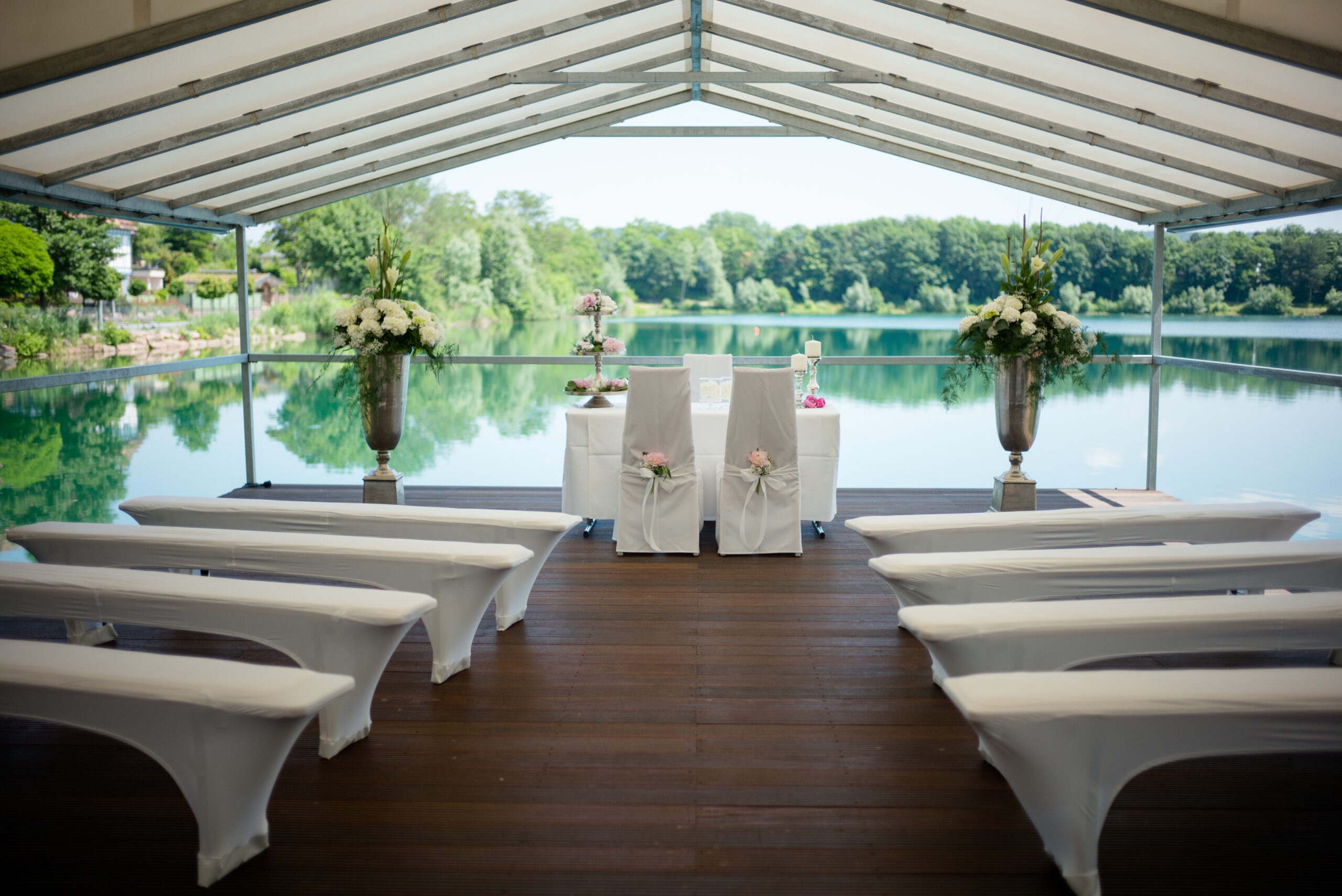 Celebrate parties
We celebrate with you!
Whether it's a birthday party, anniversary or family celebration - celebrate with us! We look forward to arranging an unforgettable day in the village on the lake for you.
Because we have such versatile ideas, we always create an individual concept for you. Our sales team can always be reached from Monday to Friday from 09:00 a.m. to 18:00 p.m. on 06028 / 999-2228 or alternatively by email at sales@seehotel-niedernberg.de
This is how you celebrate a wedding in the village on the lake

Festivals as a "company event" - "travel to Ibiza with your team and experience the" Spirit of Ibiza "!
Also phylloxera vespers or curling on the orchard - talk to us, we have even more in stock!
"Casual" days and celebrations at the foot of "Es Vedra"
Fresh ideas need locations with a vision. Like the FINCA on the island. A solid log house, built as a finca, offers a conference and event space that inspires and takes you away from everyday life. The location is not just an ordinary room, but an experience place built entirely of wood that takes body and mind on the journey. Guests feel free and at the same time secure during their conference, celebration or event - just like on the famous Balearic island. The location on the peninsula ensures the right sea feeling; The view wanders over the water through a large window front. Just a few steps away, the light, soft sandy beach gives you that pure Ibiza feeling. A feeling like being on the Balearic Island right at the gates of Frankfurt and Würzburg. Anyone looking for a chilled out setting for their unconventional, casual meeting, conference or celebration is in good hands here.
Curious?
We are looking forward to your contact!