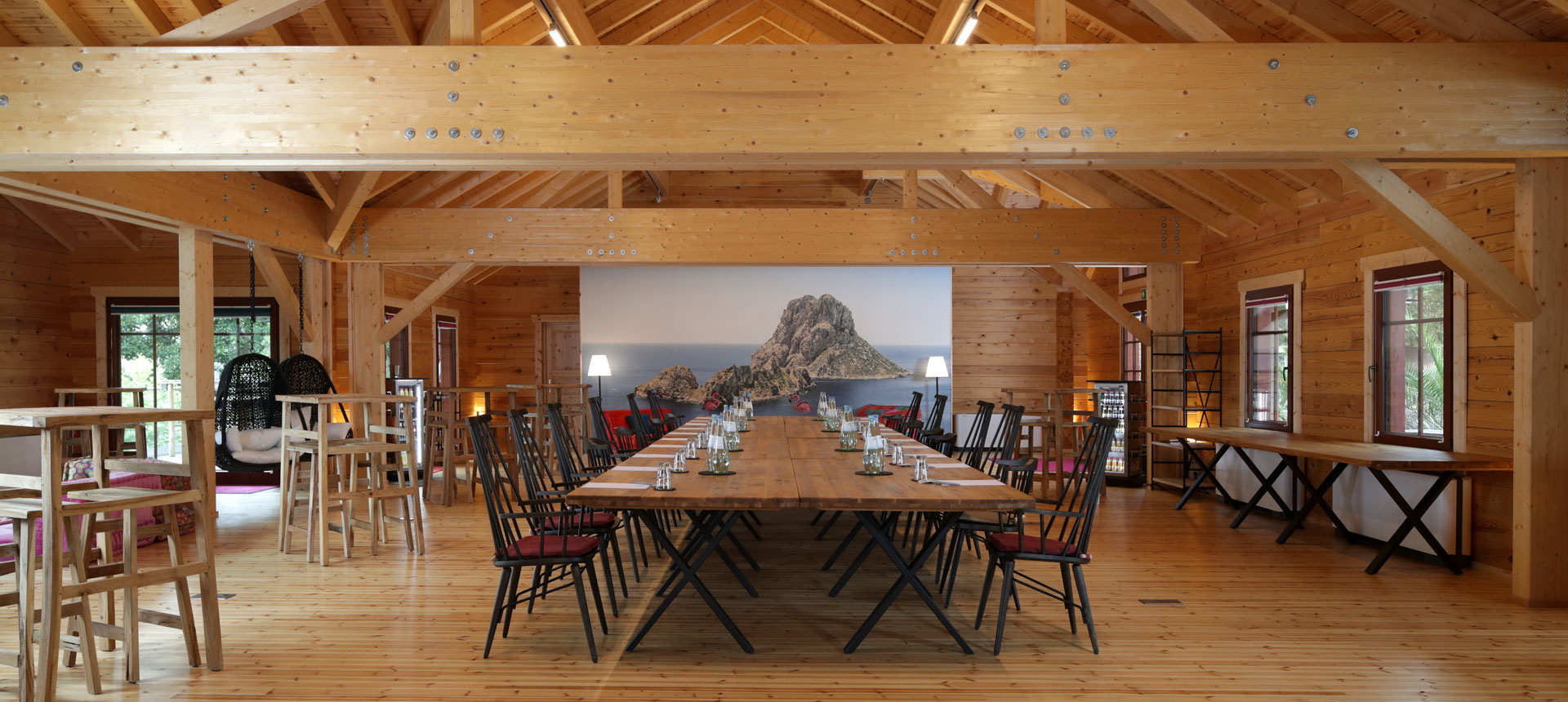 meeting rooms
Conference center and conference houses
In the Seehotel Niedernberg, the village on the lake, choose one of our high-quality conference rooms in the conference center or you can book one of our unique event halls for yourself. Our conference center is located in the heart of the village, at our village square No. 8-10. The sophisticated interior design offers an ideal ambience for your meetings, seminars and exams. With our finca on the island in the lake, our quaint log cabin or the cozy boathouse, choose your own conference house with a lake view and an unforgettable inspiring perspective.
Seven rooms in the conference center
Hamburg
from 450, - €
Ground floor on the right
Frankfurt
from 550, - €
Ground floor on the left
Düsseldorf
from 300, - €
Upper floor right front
Dresden
from 550, - €
Upper floor on the left
Munich
from 450, - €
Top floor on the left
Aschaffenburg - exclusive space
from 650, - €
Attic right
Three adventure conference houses
Farm
from 990, - €
Days at the feet of es Verda
Are you ready for the island?
Do you want to develop something new? Discover new horizons? Experience a new sense of the we-feeling? Then you and your team are ready for our finca. In the large wooden house with Ibiza flair, you can meet exclusively on our hotel's own peninsula. Let your thoughts wander in front of the large panoramic window front to the lake and celebrate team spirit on our terrace while looking into the evening sun. The high-quality and flexible furnishings with 86 inch Galneoscreen Touch, solid oak tables, comfortable chairs and designer upholstered furniture allow you to have many conference formats.
blockhouse
from 590, - €
Meeting room with a view over the lake
For flights of fancy with traction
In our log cabin you keep your feet on the ground at your conference and still set off for new heights. Lots of natural wood and daylight from surrounding windows with a view of the lake create a harmonious, open atmosphere. From the very first moment, you and your team will find new inspiration and maximum concentration. The terrace and balcony facing the lake are ideal for lively breaks and communication with a view.
sea ​​view
from 790, - €
Main house, next to the reception
Big things need big things
Do you have big plans and need a lot of space for guests or employees? In our Seeblick conference room, you can offer up to 120 people an inspiring and refreshing conference and event atmosphere with plenty of natural light. Our wrap-around lake view panorama windows, together with a spacious balcony, make sure of that. A pleasant "grounding" and harmonious room acoustics unfold on our high-quality parquet. If required, we can provide you with a stage for speeches, lectures and exposed presentations.
Curious?
We are looking forward to your contact!