MEETING
Days become experience days of experience
First-class spatial infrastructure and technical equipment are standard for us. With 11 conference rooms of different sizes from 30 to 210 square meters, we operate at the highest quality level. As one of the best conference hotels in Germany and an excellent place to learn, we offer you the best learning and development prospects in our conference facilities. But the time in the study room is one thing, the other is what makes your conference stay an unforgettable experience and forms a team spirit that contributes to your success in the long term. Here we do something special for you. Conference guests at the Seehotel Niedernberg, the village on the lake, are always raving about our inspiring ambience, which opens up new horizons for you in our various adventure locations.
We put together your individual conference package
For your conference success, we will put together your perfect conference package, starting with the welcome breakfast with coffee specialties, your lunch break at the lake and a relaxing round of curling on our orchard to dinner from the live village kitchen, as a REBLAUS snack or with an Ibiza feeling on the beach on our island . There are also culinary delights, cool drinks and sounds from Café del Mar. You will see: Your energy storage is recharged in no time.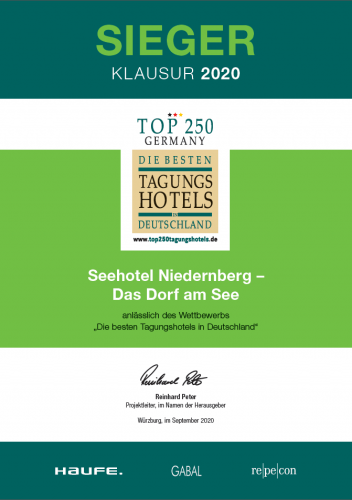 For your perfect conference stay
We ensure a carefree working atmosphere in our village. Whether in the conference center, the lake view, our log house, the Fischerklause, in the finca or the boathouse on the island - with us you will find the source of your inspiration. And if your head is completely packed and needs loosening up, then we have just the thing for you: outdoor events, impulses and unique experiences with our special events partner Teut Kull. Successful team development becomes a varied, easy exercise that is fun, brings people together and brings new ideas.
What a conference life!
• Fresh "sea air"
• Exceptional spaces
• Special adventure locations
• Humane food
• Happy villagers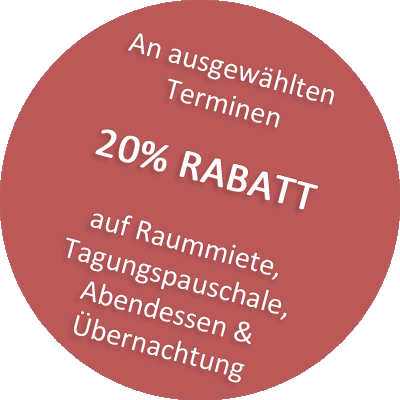 Your journey by train has never been cheaper!
Comfortable and climate-friendly for your event in our TOP 250 conference hotel!
For your journey to our hotel as a member of "TOP 250 Germany - The best conference hotels in Germany", we offer you special conditions in cooperation with Deutsche Bahn for a relaxed and comfortable journey to your event - at a nationwide fixed price from € 54,90 ( one way) from any DB station.
Curious?
We are looking forward to your contact!