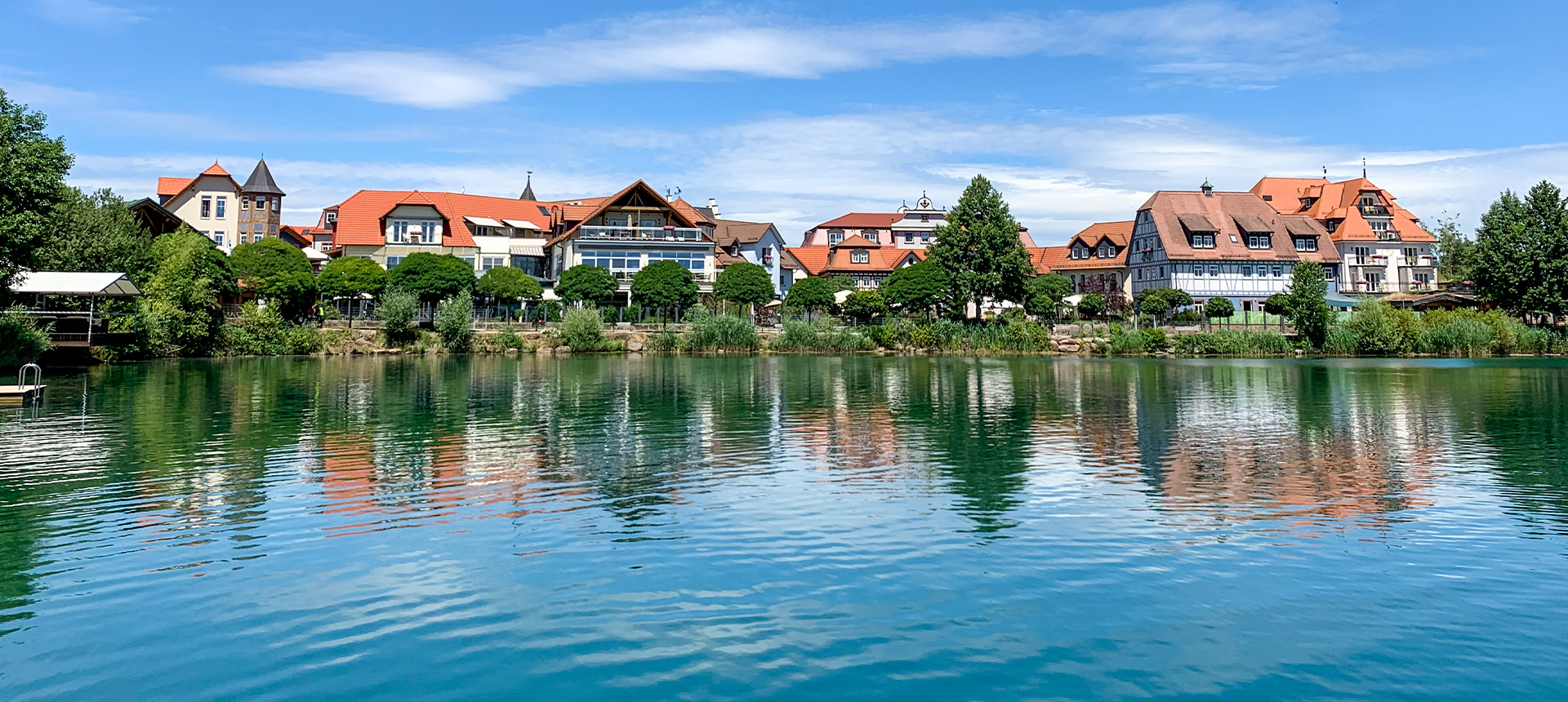 Jobs
Your right decision
Feel good, be good, have a good time - when the sun is high above the lake in the afternoon and the wind from the west draws light waves on the reflecting surface, you look into the distance and know one thing with certainty: wherever you are in this Moment is exactly the place where you want to be at this moment. You know that you have made the right decision to become part of our team - to become a villager at the Seehotel Niedernberg, the Dort am See. You feel this deep, fulfilling feeling of our incomparable human interaction. You have chosen the right path for yourself, you have arrived.
Live casually, act professionally
Even if we love casual life, we are highly professional and very responsible in what we do - for our employees, for our guests and for all of us as a lively and lively village community. Commitment, respect, recognition, mutual support: We challenge and support at the same time - no matter how young or old you are, what gender you are and what your goals are. With us you are in the best hands with your personal and professional development.
Boredom: none!
One thing is guaranteed not to be the case with us: boring. Our hotel is simply too varied for this and we have so many ideas that we want to implement today and in the future. You can also bring in your ideas and suggestions at any time - we look forward to seeing how you see things. We are always open to new things. You experience variety from the hotel to the kitchen, the back office, the reception to our restaurants and the wellness area and also at meetings, celebrations and events. Working in the Seehotel Niedernberg, the village on the lake, is pure diversity.
Get involved and become part of our village community. Apply now. We look forward to you!
Our philosophy for the village community
We respect each other
We value each other's work
We are honest with each other and open to criticism
We have confidence because we can rely on each other
We do our work with enthusiasm
We are open to new things and respect what has been tried and tested
You can't move much alone - achieve a lot together.

Curious?
We are looking forward to your contact!