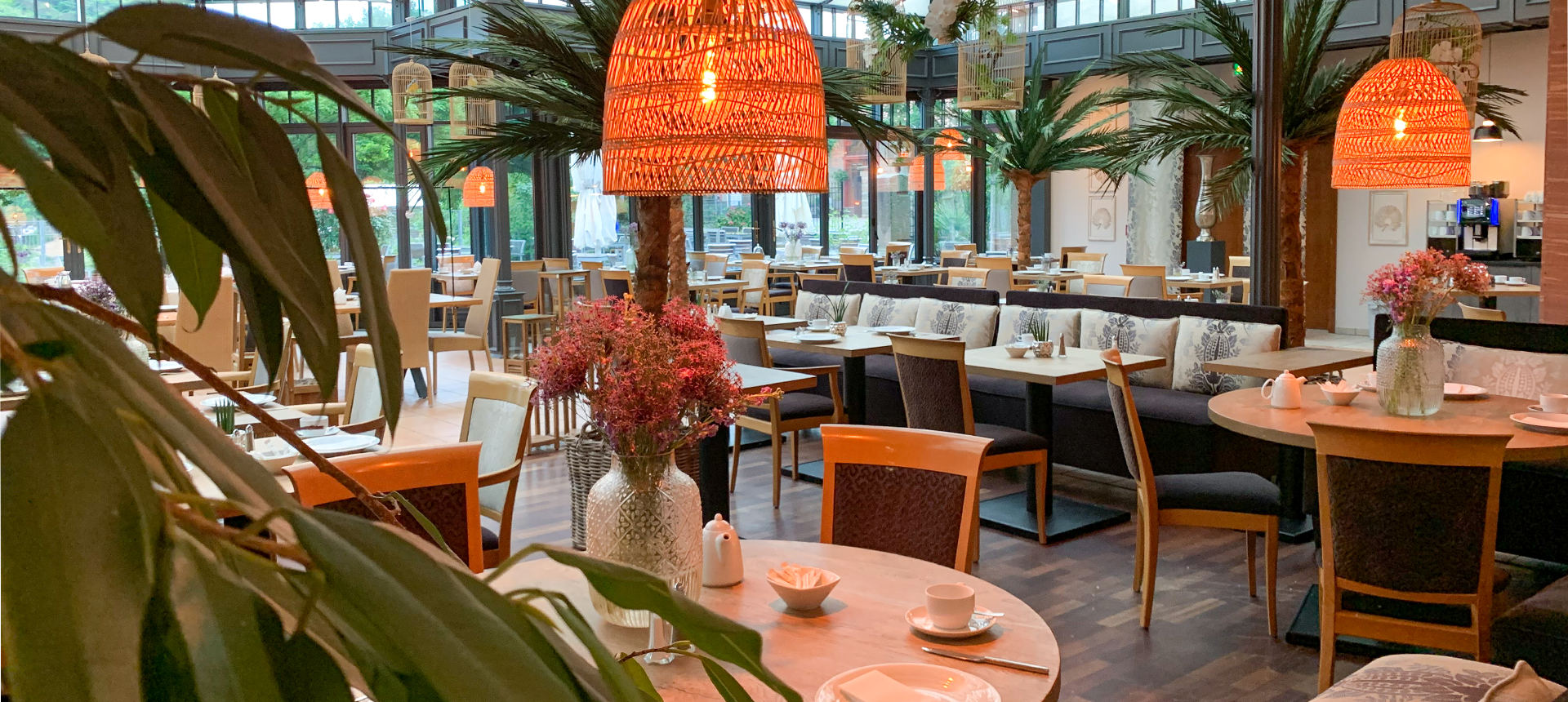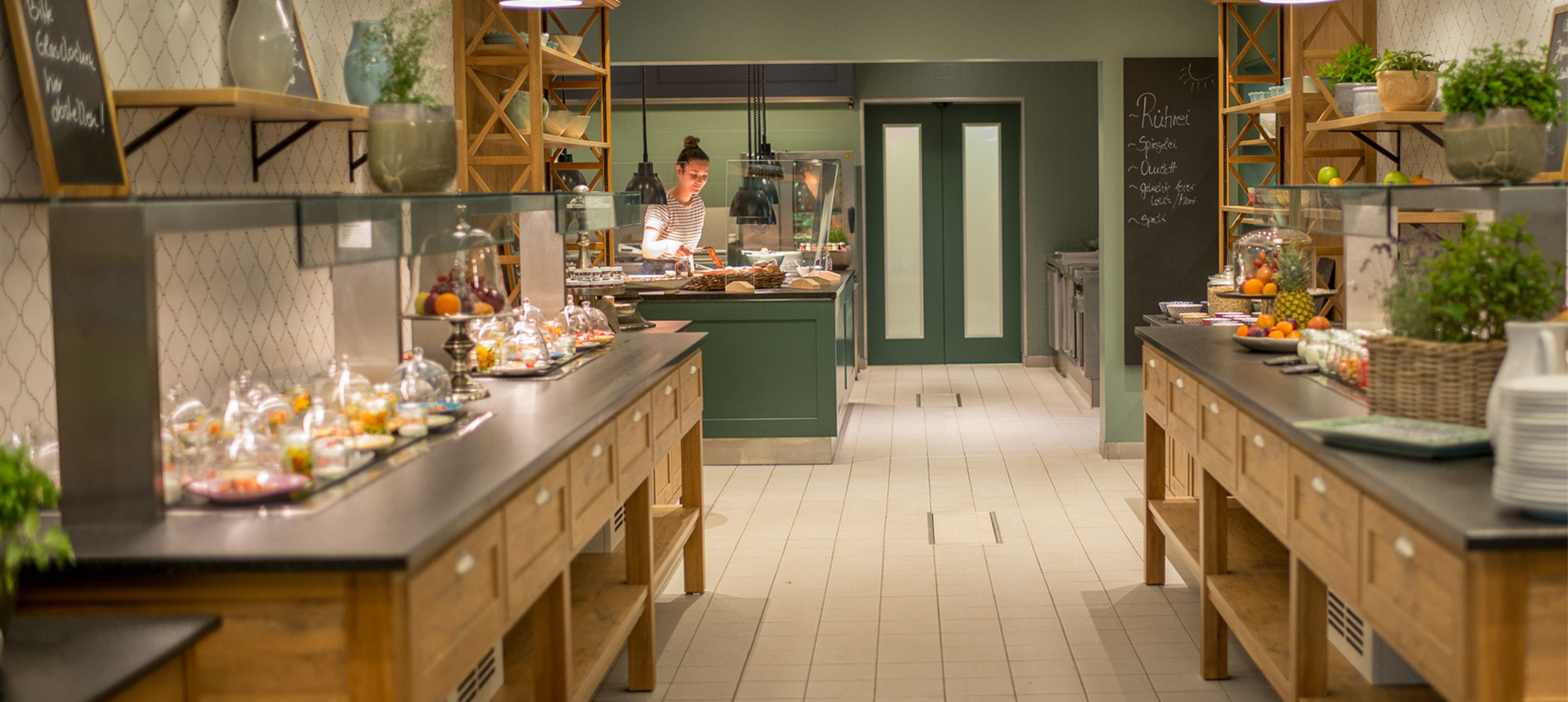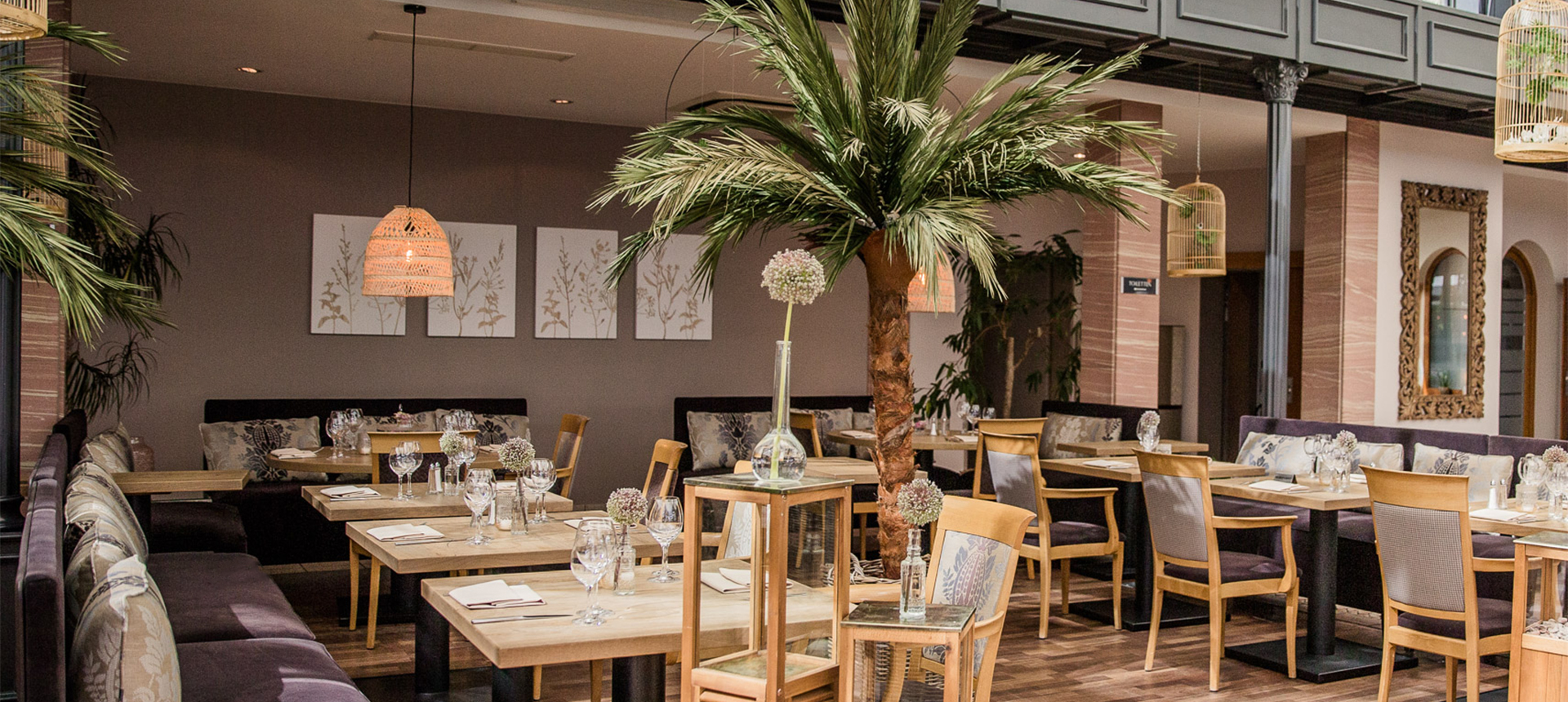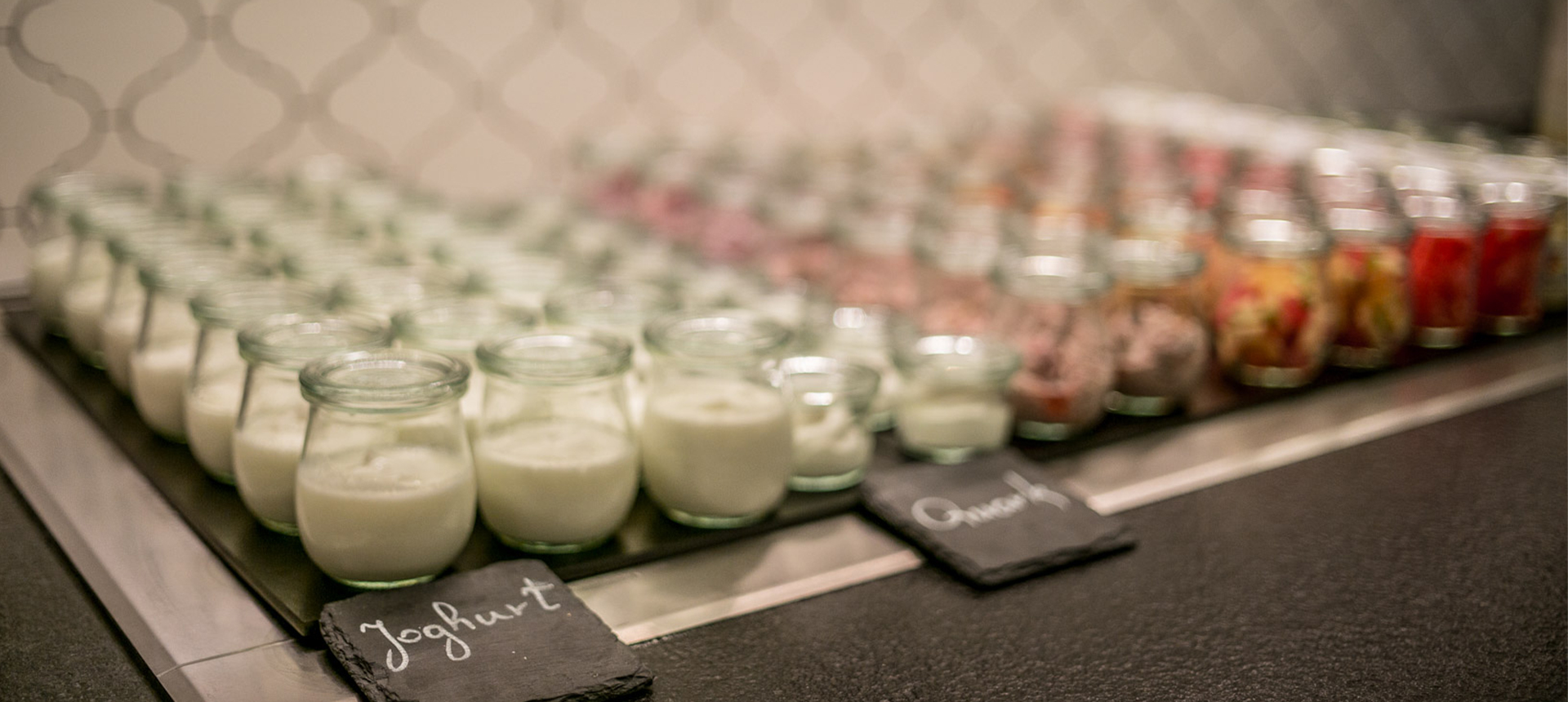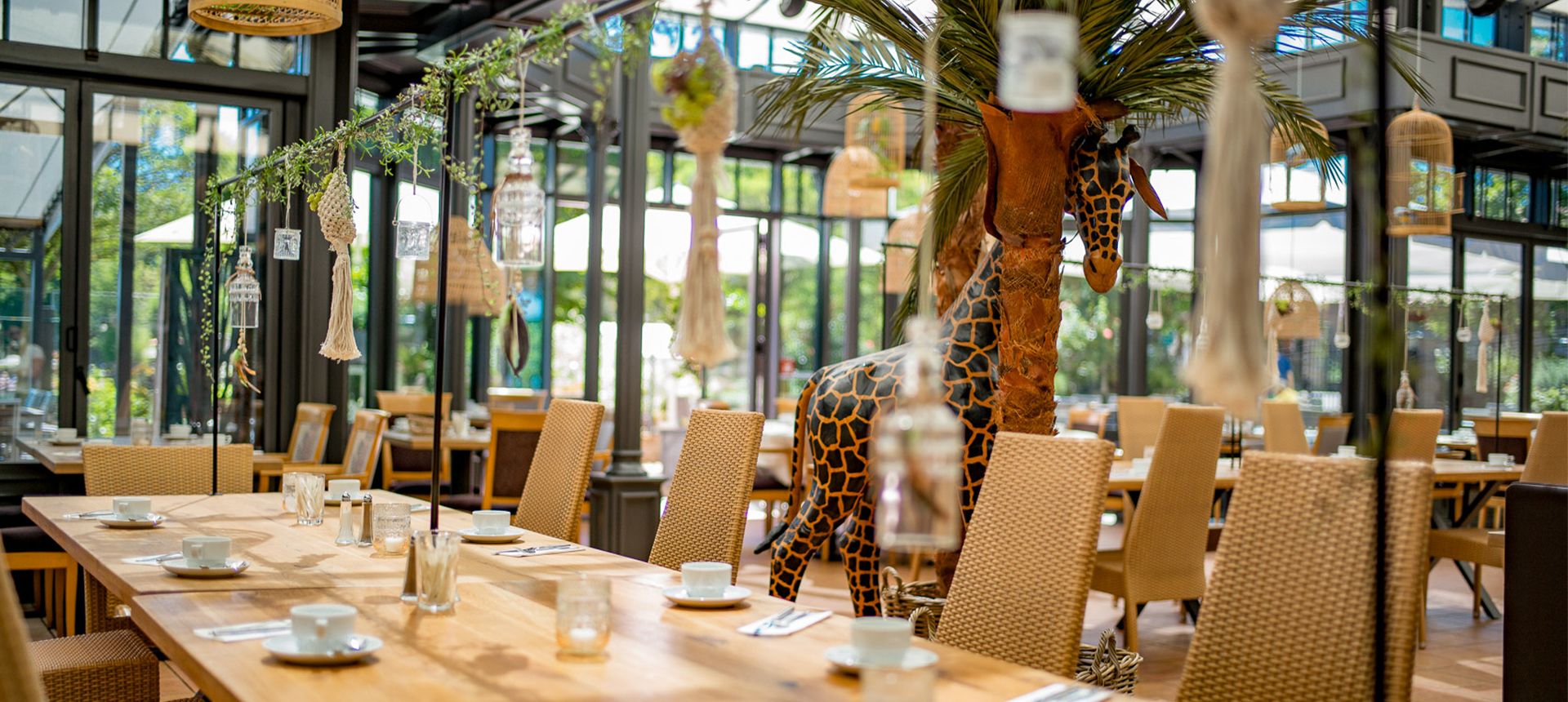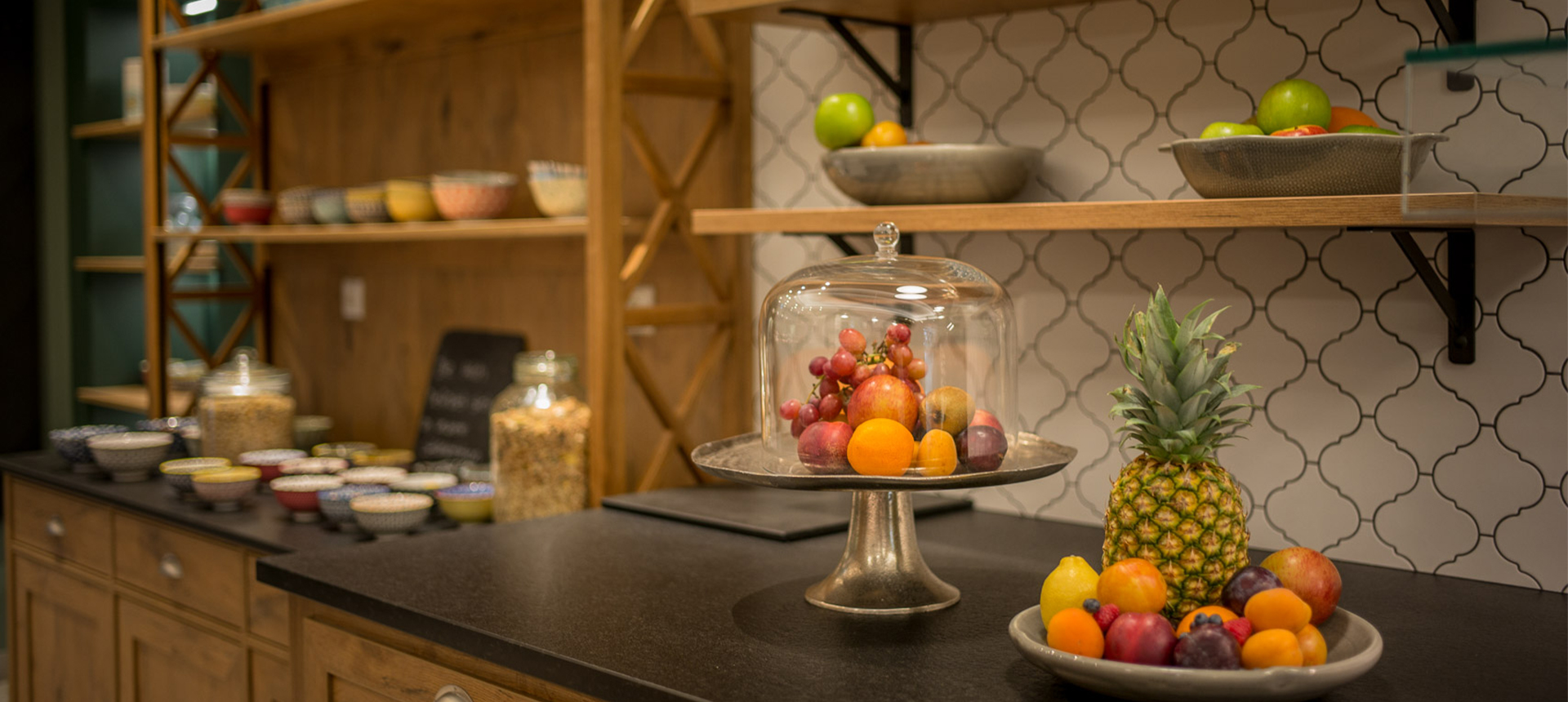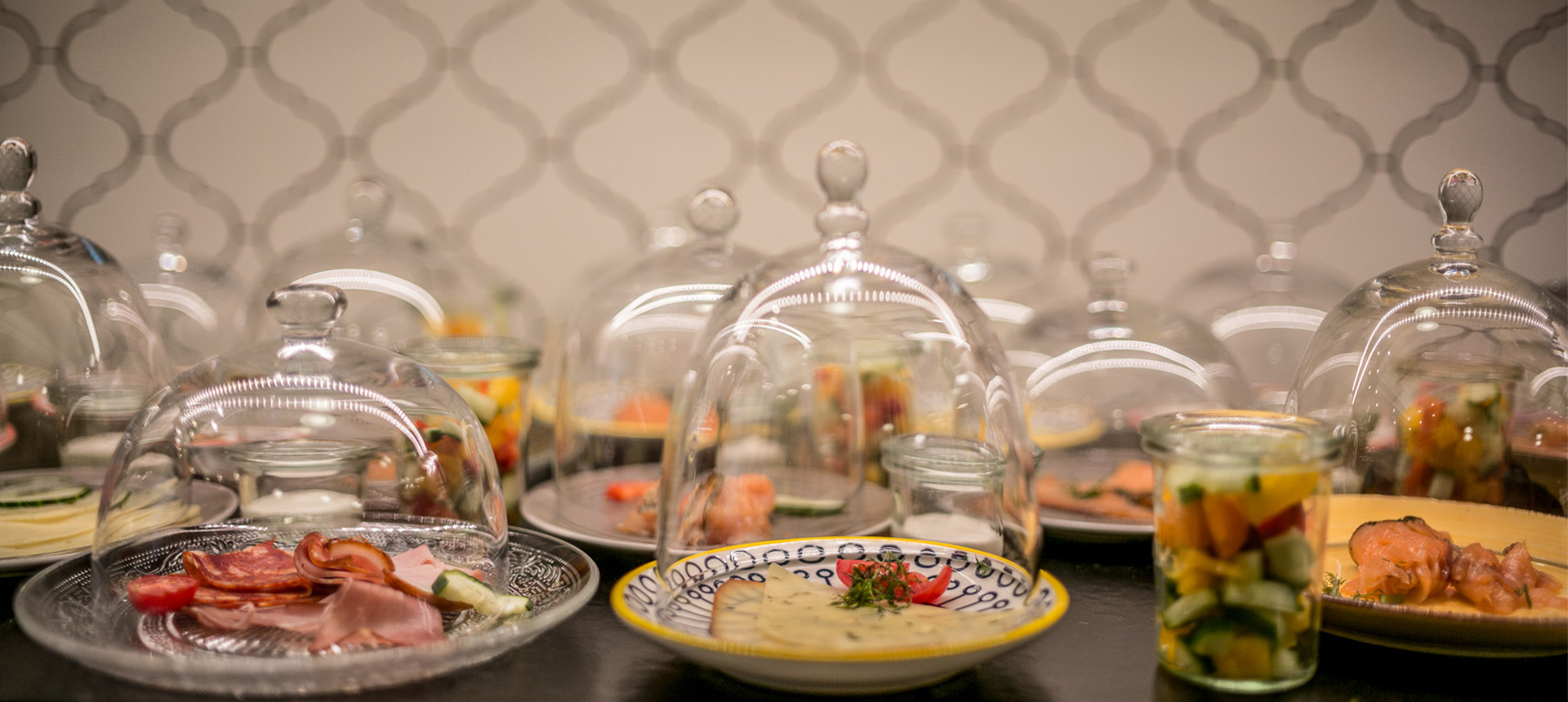 Orangery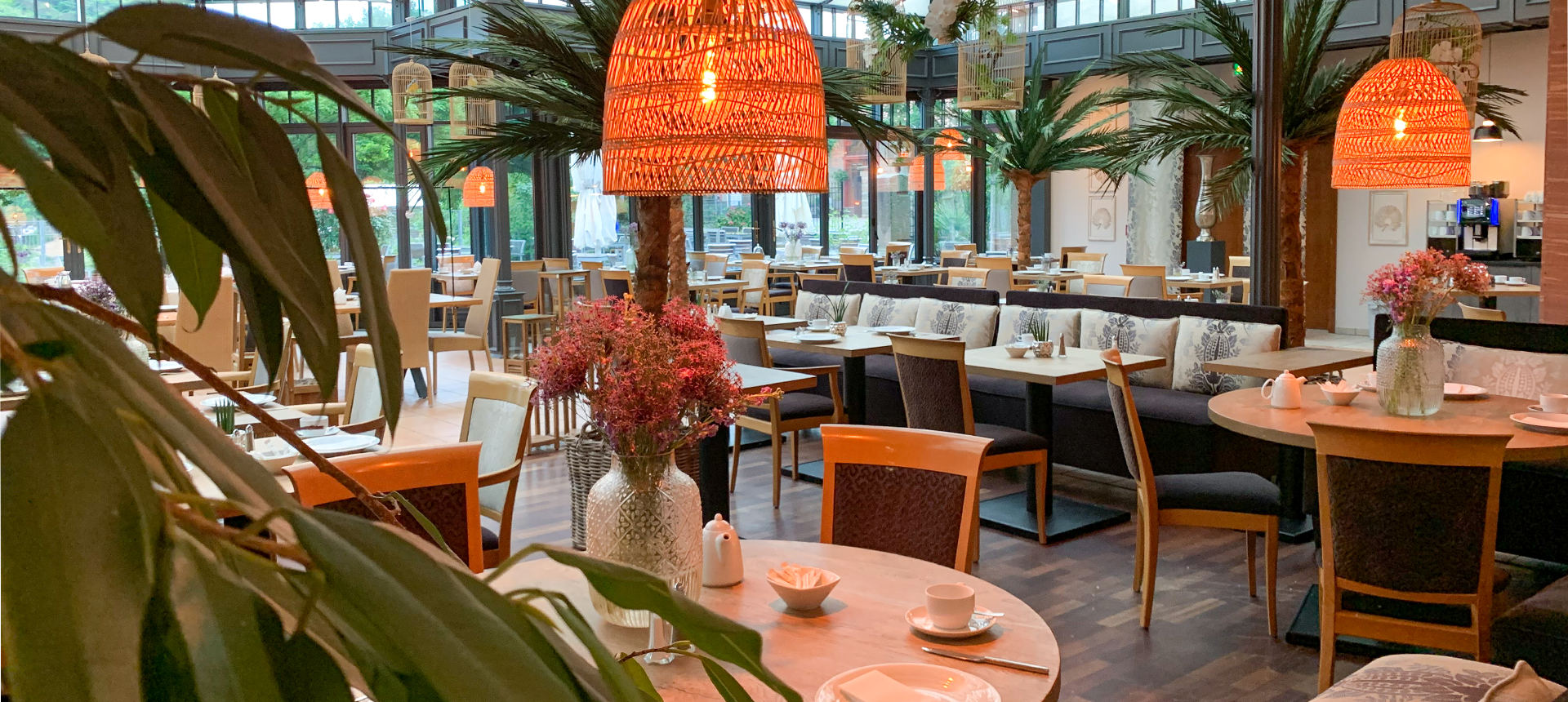 breakfast cook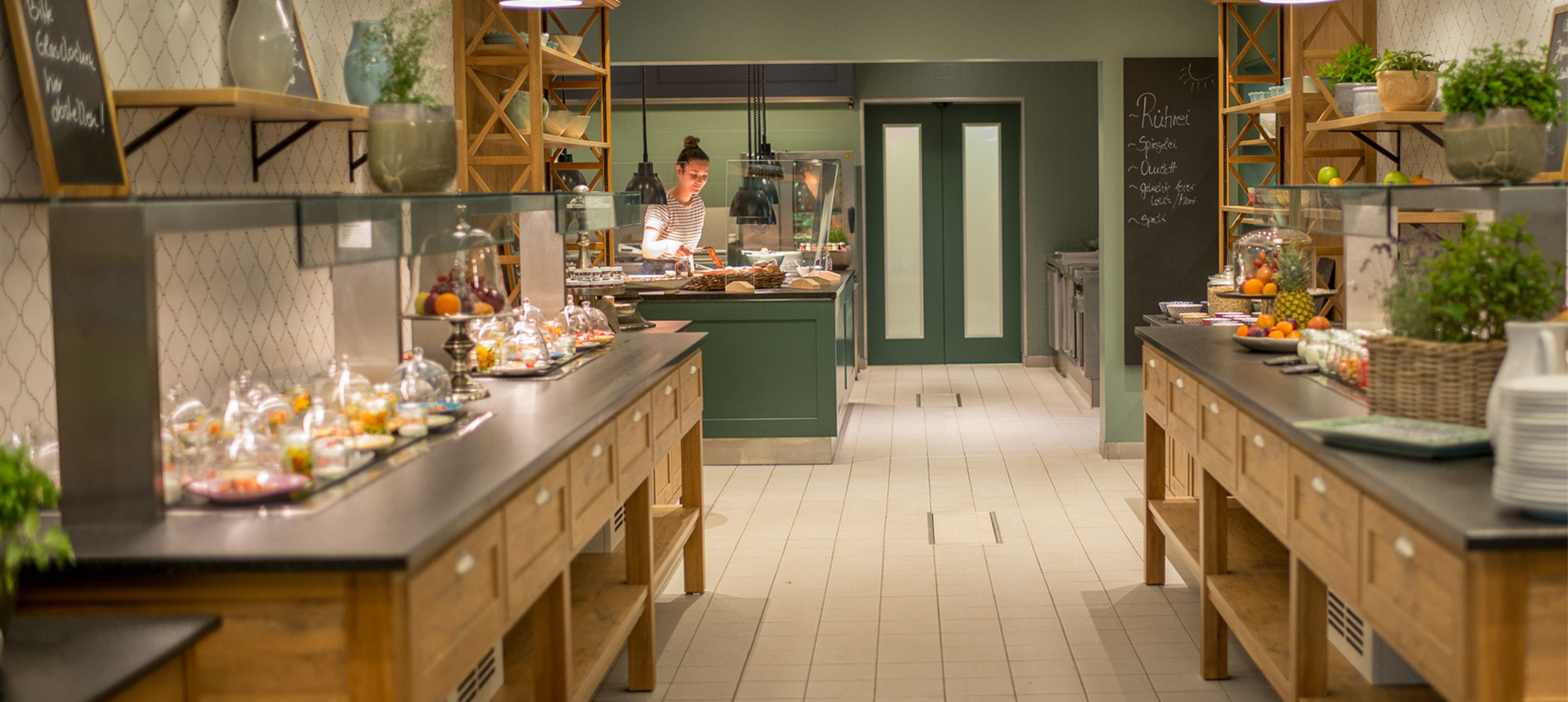 Breakfast under the palm trees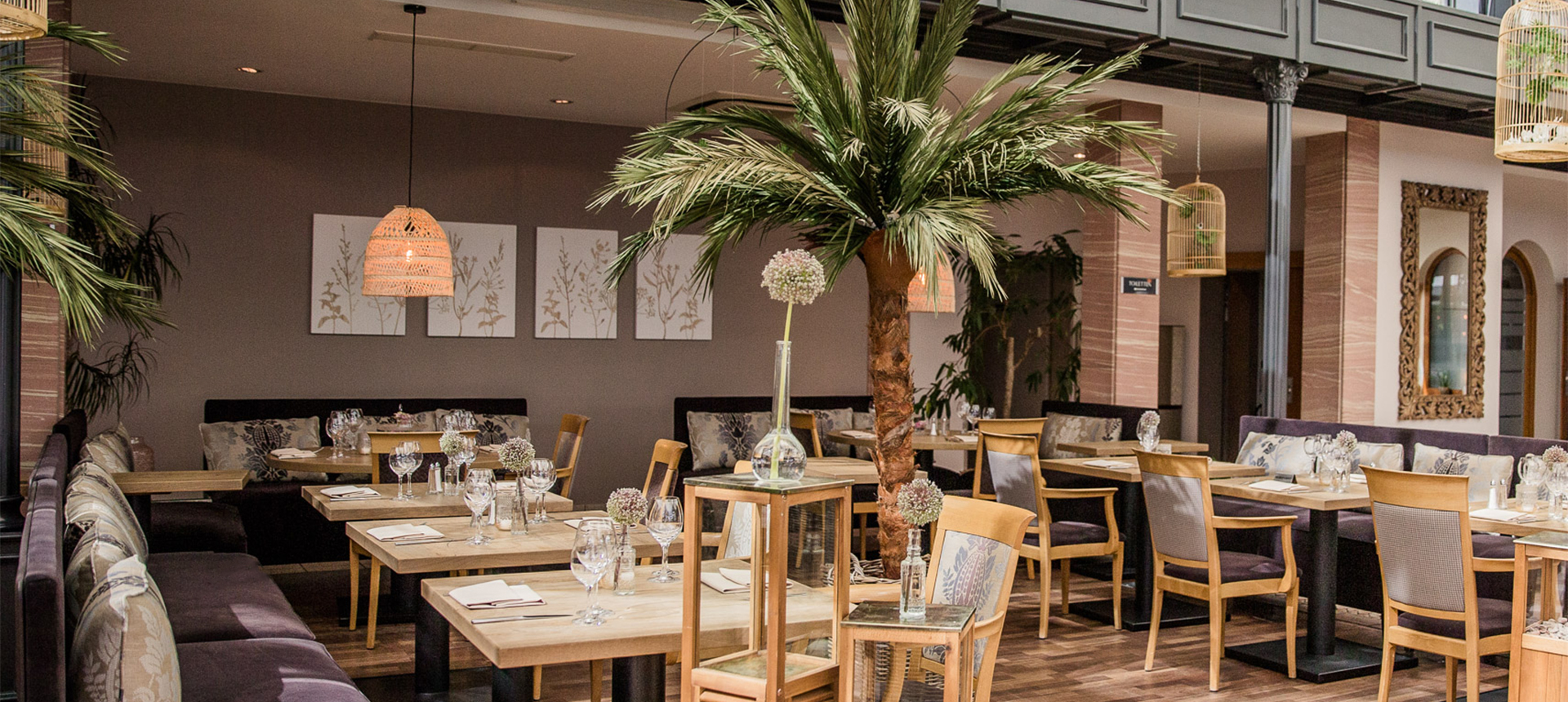 Vital breakfast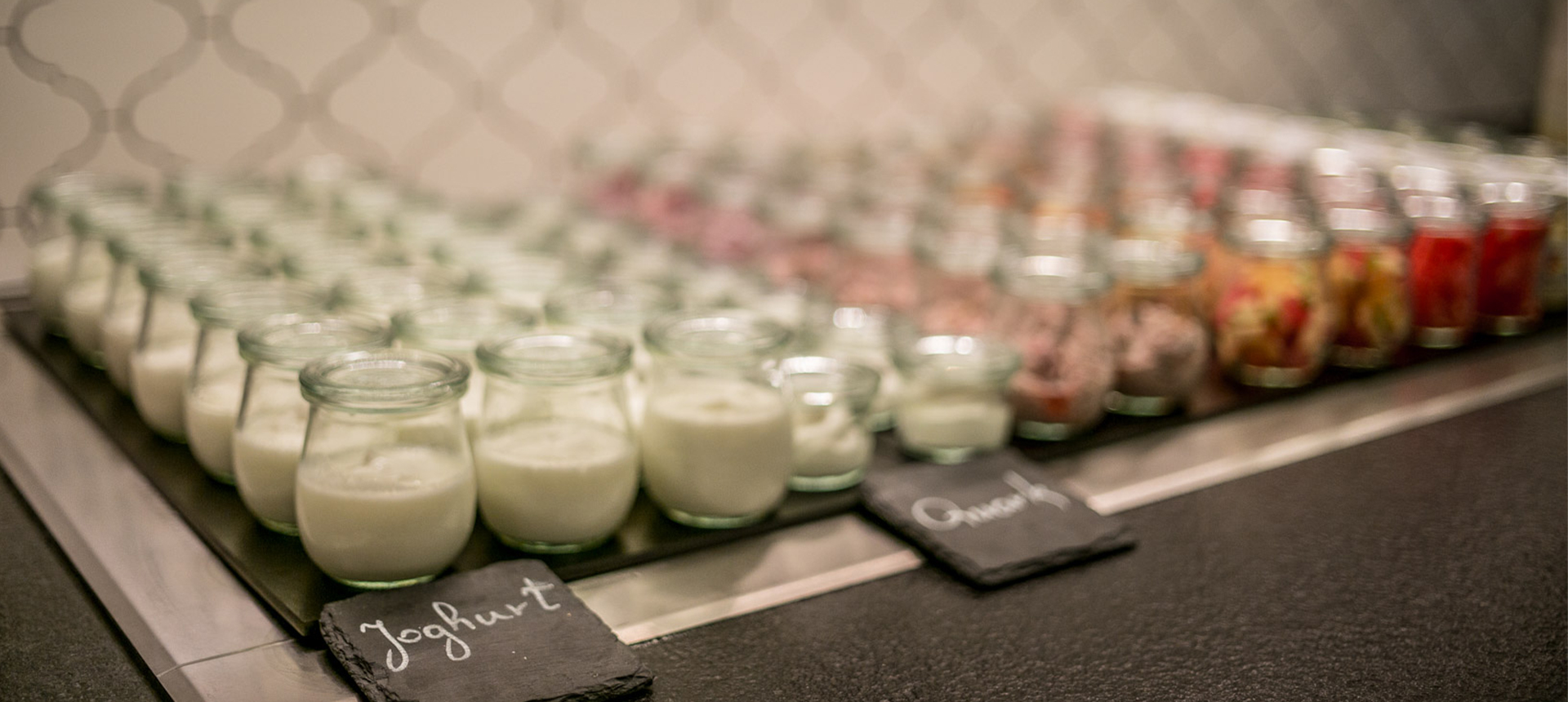 Orangery with giraffe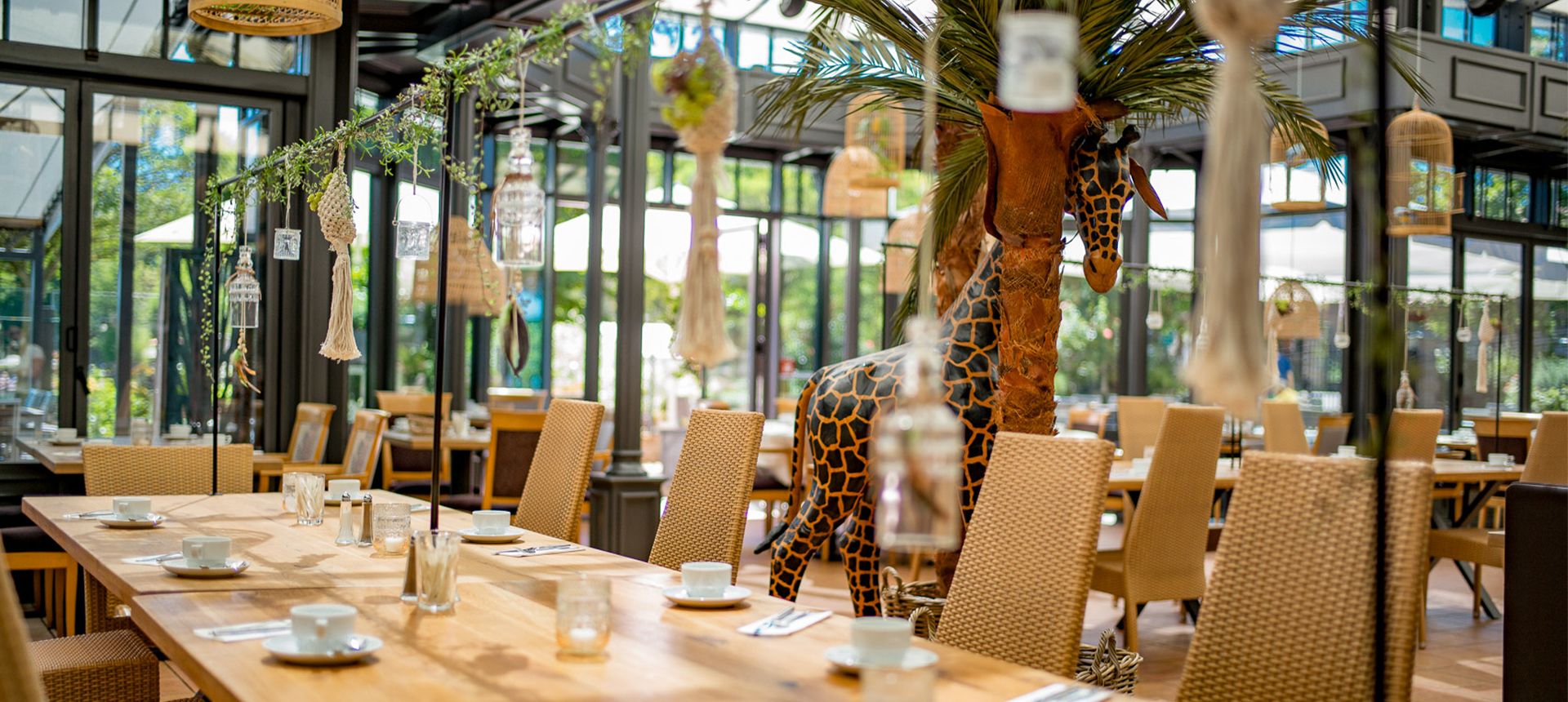 Healthy breakfast with fresh fruit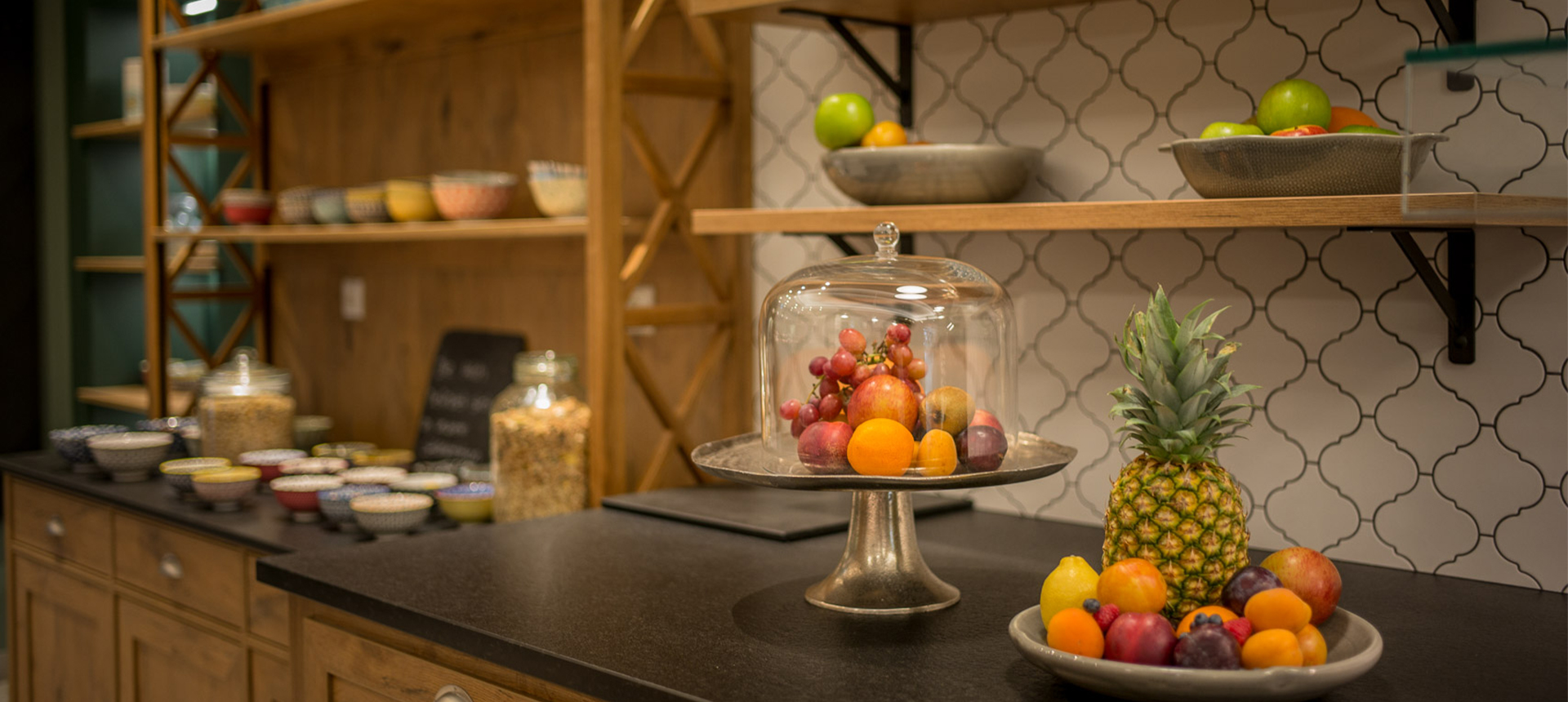 Hearty breakfast selection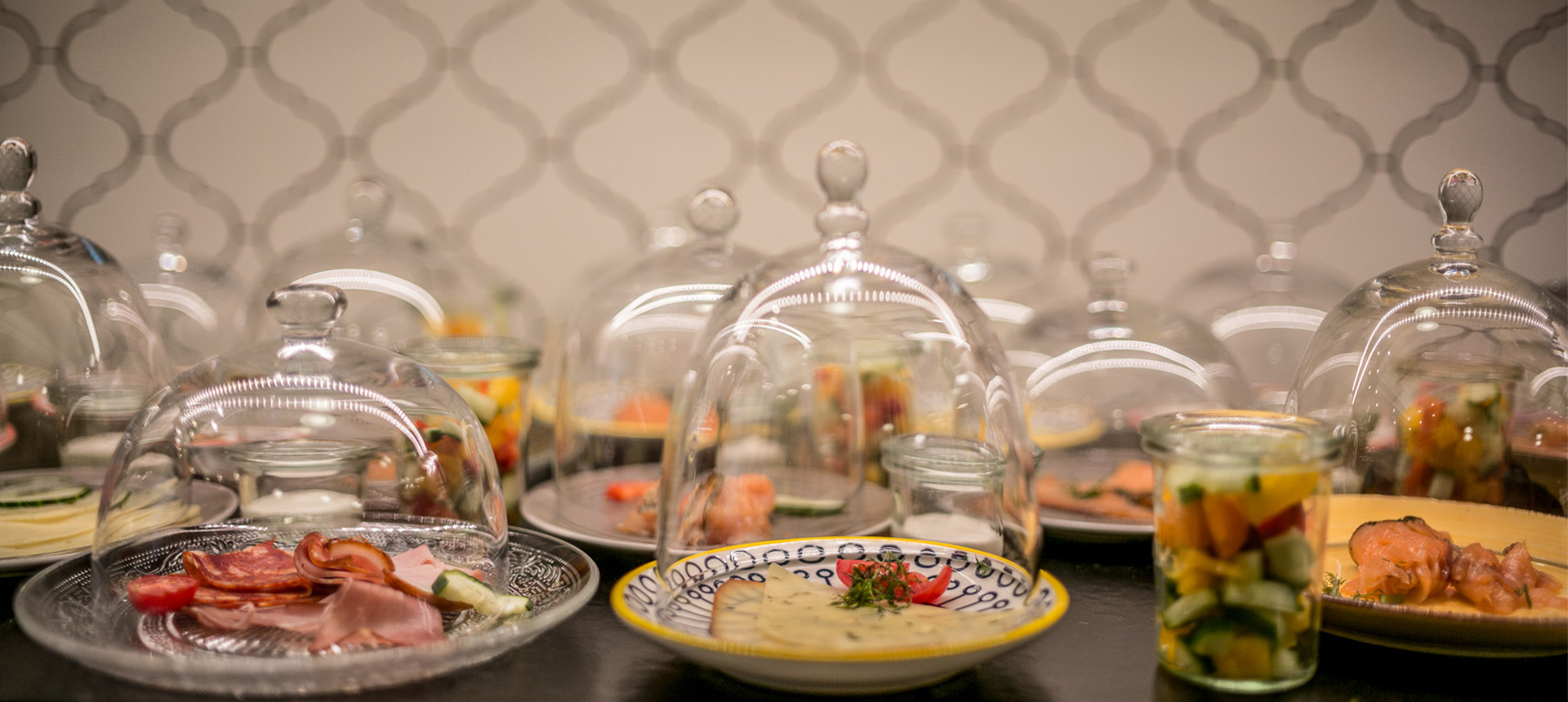 Vital breakfast
Enjoyment in the morning
With our vital buffet you create the excellent basis for the day!
We welcome you to the vital breakfast under palm trees in our botanical garden of the "Orangery".
Monday to Friday 06:30 a.m. to 10:30 a.m.
Saturday and Sunday as well as public holidays 07:00 - 10:30
Have breakfast under the palm trees and a smile from giraffe "Lilo" makes for an even better start to the day. At our drinks station, we serve coffee specialties, various fruit juices, mineral water and 16 types of tea specialties from Ronnefeldt. We also serve milk for your muesli, lactose-free milk and vegan alternatives at our drinks station.
Come to our village kitchen. There is a large selection of sausages and cheeses. We source our sausage and ham from regional farms. We cut freshly dried salami or ham such as Iberico or San Daniele ham.
We offer chopped fresh fruit and vegetables, tomatoes, olives, yoghurt, homemade quark types and Bircher muesli in small jars, as well as jam and honey in portions.
We prepare various egg dishes with everything that goes with them, crispy bacon and sausages fresh in front of you. You can order your favorite omelet or taste our delicious pancakes. Of course, delicious sweets, fresh croissants and a small selection of bread should not be missing.
There is always something new to try and get to know, for example mini pancakes with syrup, special cakes or spreads.
If you have any other wishes, we will always try to fulfill them.
If you don't stay overnight with us and still want to enjoy our vitality buffet, this is possible subject to availability and at a price of € 29. A table reservation is required.
We ask for your understanding that no four-legged companions are allowed in our restaurant.
Curious?
We are looking forward to your contact!