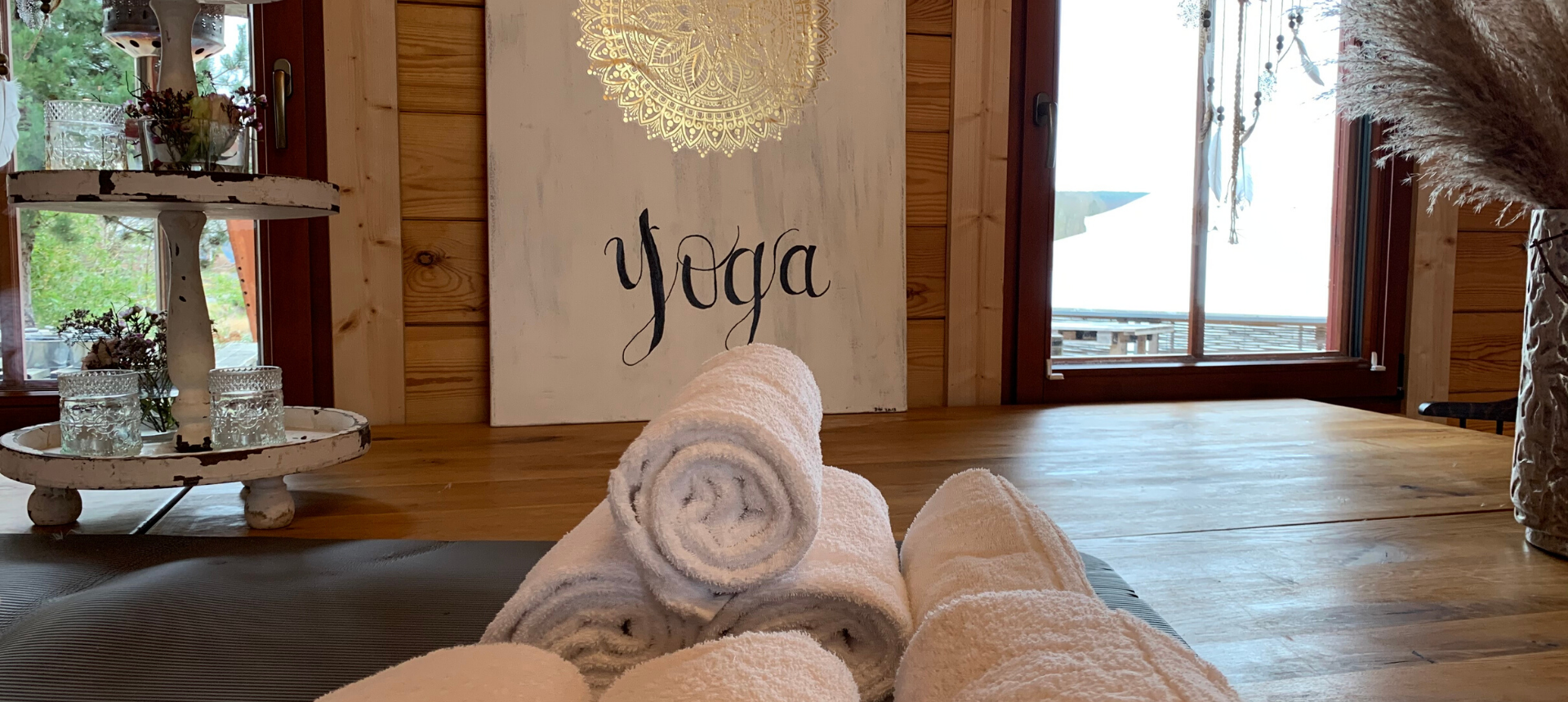 YOGA WEEKEND
Experience a journey through the senses with yoga, wellness, cuisine, massages and walks in untouched nature! On these weekends, meditative walks by the lake, different yoga classes and pure relaxation await you.
Beginners and advanced students are very welcome, as every yoga asana is both changeable and challenging.
Next bookable dates are:
06. - 08.10.2023
03. - 05.11.2023
15. - 17.12.2023
INCLUDED SERVICES:
two nights in the chosen category
varied and balanced vital breakfast every day
Dinner from the village kitchen on both days
Four YOGA units with excellent teachers
YOUR WELLNESS DAY
Use of the complete wellness area and the beach club
(from 10.00 a.m. on arrival day and until 18.00 p.m. on departure day)
Use of the fitness house
wellness bag on loan with bathrobe, towels, slippers against deposit
Vitality corner in the wellness area with various wellness teas, a fruit and a nut-seed mixture
Winter dates: from € 479 per person in a double room | from € 539 in a single room
Day 1:
17:00 - 18:30
Day 2:
08:00 a.m. - 9:30 a.m. and 16:30 p.m. - 18:00 p.m.
Day 3:
08: 15 - 9: 45
The minimum number of participants is 8 people and a maximum of 15 people.
We would be happy to book a treatment TIME for you in advance. Take a look at our Vital program. You will receive your individual advice directly from the vitalOase.
Judith Nagel is a certified yoga teacher (BDY / EYU), dancer and mother. She traveled to India with her family for the first time at the age of 5 and grew up with Indian culture and yoga. Nevertheless, at first she was passionate about dance, which she also made into her profession. After studying dance at the ArtEZ art college in Arnhem (NL), Judith Nagel moved to Berlin in 2014 to gain a foothold as a freelance dancer. Here she saw how a real hype about yoga developed. For many hours, however, she felt soulless and superficial here. Due to this deficit, she found her way back to yoga and began the 4-year yoga training at the Miltenberg yoga school according to the Association of German Yoga Teachers (BDY). Since then she has been teaching yoga according to the tradition of Krishnamacharya and combining this with her experiences as a dancer.
It is very important to Judith Nagel to pass on yoga in its essence and depth. In an open environment, every participant has the opportunity to develop their mind, body and breath individually - regardless of their respective experience and focus.
Marianne Valigura completed her yoga teacher training at the "Yoga School Miltenberg - The Indian Way" from Barbara Nagel according to the guidelines of the BDY. It stands in the tradition of Vini-Yoga by Sriram R., TKV Desikachar and Sri Krichnamacharya, which uses clear concepts to focus on the step-by-step development of a yoga practice with individual adaptation to the needs of the practitioner.
After training as an actress in London and working for several years in the field of body theater, she settled in Bensheim in 1991 and devoted herself to her family for a few years. In 2006 she started working as a certified Pilates and back trainer. Through further training in relaxation and spiral dynamics, her path finally led her to yoga, which made her want to deepen her knowledge with a well-founded training.
After a long search, she finally found her goal in the BDY "Yoga School Miltenberg - The Indian Way". Your teacher Barbara Nagel passes on her knowledge in the long tradition of Sriram R., TKV Desikachar and Sri Krishnamacharya. Marianne is very grateful to have found a place in this tradition and looks forward to sharing her knowledge with her course participants.
Curious?
We are looking forward to your contact!