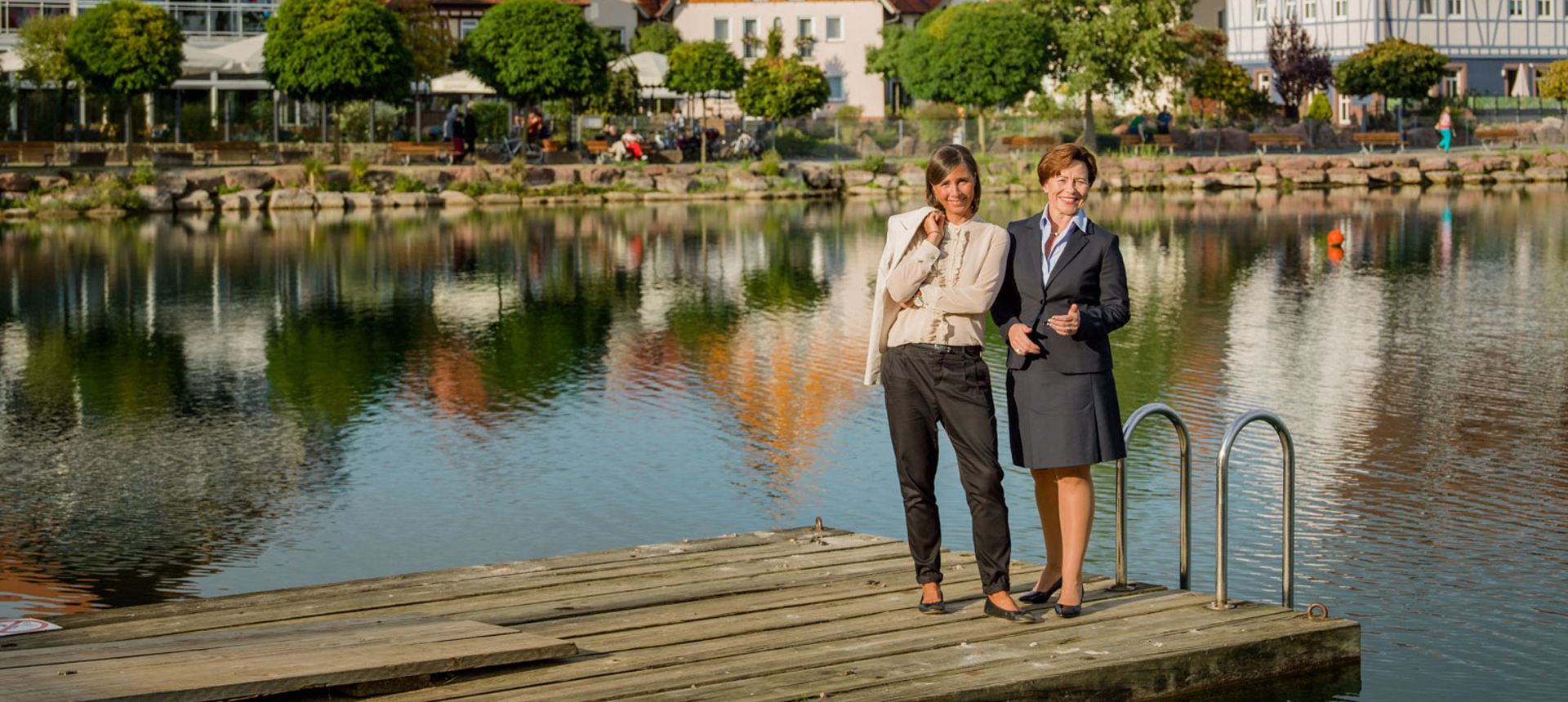 The village academy
Learn with passion.
In an extraordinary ambience and excellent village cuisine. For trainers who stand on the floor with both feet.
We want to give applicable and easy-to-implement courses for people who are preparing for their job or who are already in professional life.
We want to give impulses to fine-tune to achieve a safe, confident and confident appearance.
Not just for work but for normal life.
Our trainers who have both feet firmly on the ground:
"I enjoy working with people"
She works in a structured way, takes people and circumstances as they are and develops good and practical solutions. She and her customers are happy about their successes!
She is a graduate economist, business coach, systemic organizational consultant and etiquette trainer with an IHK certificate. In her work she brings experience as Head Human Resources & Communication as well as from Marketing and Sales. She is familiar with self-employed and employed work, with work in medium-sized companies and in international corporations. She is a lecturer at Aschaffenburg University.
Instructions for use [human]
Her lecturer is an expert in the field of health and motivational psychology as well as psycho-neuro-immunology and as a former member of the national bobsleigh team (1986-1993) he has a lot of experience in high-performance sport.
Benefit from the virtues of high-performance sport and the knowledge of modern science for performance and health promotion that comes from within.
"Live the change you want in the world!"
He holds a doctorate in psychology and works worldwide as a successful executive coach for companies such as Hugo Boss, Daimler, BMW, Adidas and Hilton Hotels and is also a multiple bestselling author.
Dr. Emrich is one of the 100 best speakers in German-speaking countries and was honored with the "Top 2009" award from Speakers Excellence in 2010 and 100.
Curious?
We are looking forward to your contact!